So, unless you've been hiding under an incredibly large rock that's impenetrable to all cell signals and internet access, you must know that the biggest book of the year (so far, but even though it's only January, I think perhaps it might be the whole year?) is Prince Harry's Spare. As my household was deep in the throes of flu last week, I could only watch from the sidelines at the fervor over this book while "enjoying" 3 straight days of PAW Patrol. However, I can say that I think the Royal Family would agree with my belief that if Prince Harry was a Pup, he would be Marshall, due to his ability to completely make a mess of things.
As your library's hold list for Spare is probably longer than a CVS receipt, here are some other titles that you might enjoy if you can't get enough of reading about royalty, both nonfiction and fiction!
If you need more about the House of Windsor: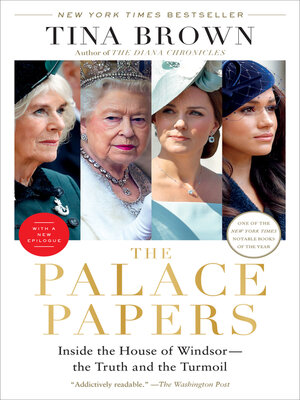 The Palace Papers by Tina Brown
If what draws you to Spare is all of the gossip and secrets that are being spilled by Prince Harry, then Tina Brown's book will give you all that you need and more. She goes deep into the scandals surrounding the Royal Family post-Princess Diana's death, and spills lots of tea on affairs, betrayals, power struggles and more. It reads like your favorite reality TV shows, with the caveat that unlike so many great reality TV shows, this all actually happened without producers! This really is the perfect way to get yourself ready to snap up your hold off the shelf when it's ready!
---
If you were "shipping" Harry and Meghan from the start: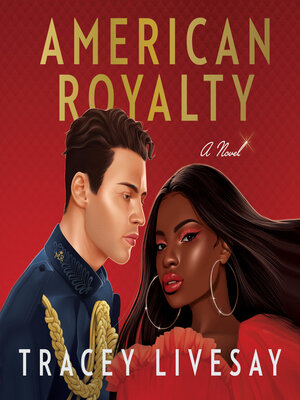 American Royalty by Tracy Livesay
This is not an exact mirror of Harry and Meghan, especially as the prince in this story is an academic who's so out of touch with popular culture that he accidentally books a famous Black American hip-hop star for the Queen's upcoming tribute concert for her late husband. While Dani, or "Duchess," which is her stage name, might not be the act that he expected, they both need this concert to go well, so they agree to try to make things work and catch each other's eyes in the process. This book has so much heart and steam and love, while also not shying away from difficult issues of race and a world that might not be ready to see them together.
---
If you like your princes to be "bad boys":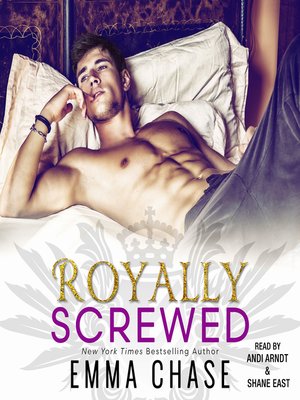 Royally Screwed by Emma Chase
This is the first book in the Royals trilogy, and it's an absolute delight for all of us "normals" who think that someday they could bump into a prince, insult him and have him fall madly, deeply in love with us. I feel that Chase got some of her inspiration for Nick from Prince Harry (even if he is the "Heir" and not the "Spare" in this one), with his history of antics that end up in the international tabloids. This is an enjoyable romance with plenty of spice and leaves us all feeling a bit dreamy.
---
If you want to know more about the matriarch: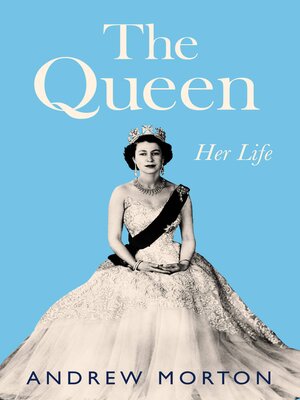 The Queen by Andrew Morton
Morton has literally written the book on the current Windsor dynasty, and his writing is detailed and well-researched, but also very approachable and will keep you turning the pages. If you were a fan of the Netflix series of the same name, you can enjoy delving deeper into the life of Queen Elizabeth II and finding out even more about her life before and after becoming queen. Published after her death, this is one of the few books out there that covers her entire life story, most importantly her 70 years as the Queen of England and her influence not only on the United Kingdom, but the world as a whole. This book is a must-read for royal watchers everywhere.
---
If you're into international diplomacy: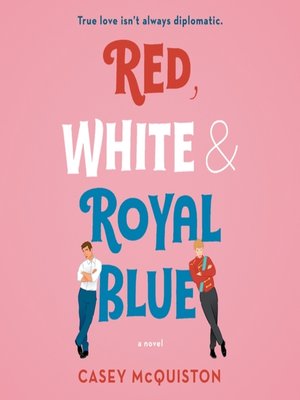 Red, White & Royal Blue by Casey McQuiston
A classic enemies-to-lovers romance novel, but this time, our MMCs (male main characters, for those who aren't as deep into Bookstagram as I am) are the adult children of the President of the United States and the King and Queen of England. The two of them can't stand each other, but when the tabloids get their hands on a photo of them fighting, it affects more than just their personal relationship. In order to try to set things right, the American Alex and British Henry must pretend to be best friends, and they find in spending so much time together that friendship and maybe more is beginning to develop. This is also a lovely coming-out story for Alex, and hits all of those rom-com notes along the way.
---
Check out this list for even more royal reads, and find them to borrow from your local library on the Libby app.