Books are better when shared. Talking about the books we read helps us to better understand the characters, plot points and even may bring up questions we never considered. While our day-to-day conversations often skim the surface with "how about that weather?", book clubs provide a safe space to dive deeper, hear others' perspectives and understand that all of us experience the same book in a different way. Book clubs can also push us to finish the book that we might've let linger, as there is a deadline and others are counting on us to complete it.
Books to borrow for your own book club
But it can be no easy feat to find that one book everyone will like. Most importantly, it can be tough to find a book that will keep everyone on topic with something to contribute. So grab your friends, some wine or cheese or cookies (or all 3) and your library card, and peruse these picks for your next gathering: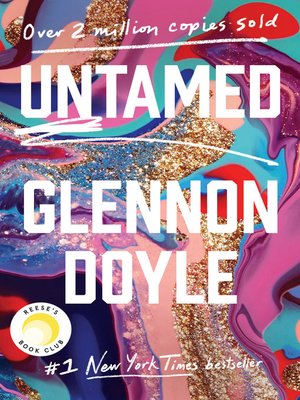 Untamed by Glennon Doyle
A Reese Witherspoon Book Club Pick
An intimate memoir and a galvanizing wake-up call, this is the story of how one woman learned that a responsible mother is not one who slowly dies for her children, but one who shows them how to fully live. It is the story of navigating divorce, forming a new blended family, and discovering that the brokenness or wholeness of a family depends not on its structure but on each member's ability to bring her full self to the table.
---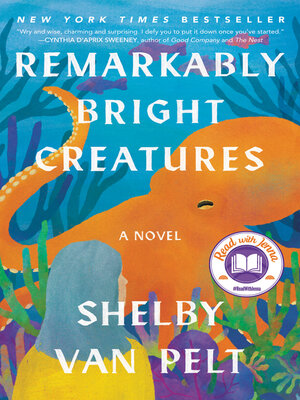 Remarkably Bright Creatures by Shelby Van Pelt
A Read With Jenna Today Show Book Club Pick
After Tova's husband died, she began working the night shift at the Sowell Bay Aquarium, mopping floors and tidying up. Keeping busy has always helped her cope, which she's been doing since her son vanished over 30 years ago. Tova becomes acquainted with Marcellus, a giant Pacific octopus living at the aquarium. Marcellus deduces what happened the night Tova's son disappeared, and now must use every trick his old invertebrate body can muster to unearth the truth before it's too late.
---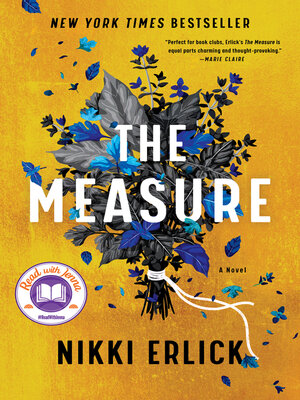 The Measure by Nikki Erlick
A Read With Jenna Today Show Book Club Pick
Today, when you open your front door, waiting for you is a small wooden box. This box holds your fate inside: the answer to the exact number of years you will live. Every person on every continent receives the same box. In an instant, the world is thrust into a collective frenzy. As society comes together and pulls apart, everyone faces the same shocking choice: Do they wish to know how long they'll live? And, if so, what will they do with that knowledge?
---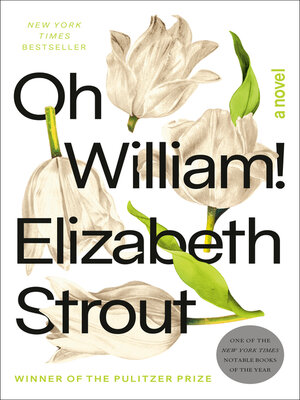 Oh William! by Elizabeth Strout
Lucy Barton is a writer, but her ex-husband, William, remains a hard man to read. So Lucy is both surprised and not surprised when William asks her to join him on a trip to investigate a recently uncovered family secret—one of those secrets that rearrange everything we think we know about the people closest to us. On every page of this exquisite novel we learn more about the quiet forces that hold us together—even after we've grown apart.
---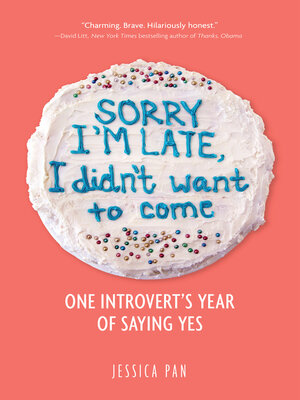 Sorry I'm Late, I Didn't Want to Come by Jessica Pan
What would happen if a shy introvert lived like a gregarious extrovert for one year? Writer Jessica Pan intends to find out. With the help of various extrovert mentors, Jessica sets up a series of personal challenges (talk to strangers, perform stand-up comedy, host a dinner party, travel alone, make friends on the road, and much, much worse) to explore whether living like an extrovert can teach her lessons that might improve the quality of her life.
---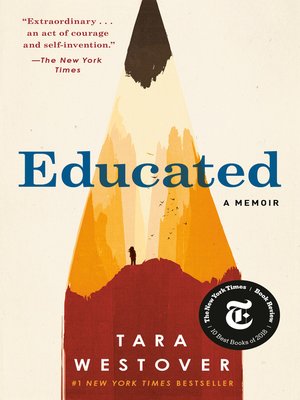 Educated by Tara Westover
Born to survivalists, Tara Westover was 17 the first time she set foot in a classroom. Her family was so isolated from mainstream society that there was no one to ensure the children received an education. When her brother got into college, Tara decided to try a new kind of life. Her quest for knowledge transformed her, taking her over oceans and across continents, to Harvard and to Cambridge University. Only then would she wonder if she'd traveled too far, if there was still a way home.
---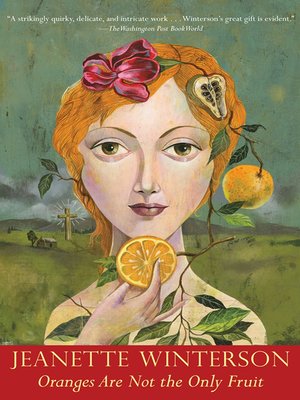 Oranges Are Not the Only Fruit by Jeanette Winterson
Jeanette is a bright and rebellious orphan who is adopted into an evangelical household in the dour, industrial North of England. But as this budding missionary comes of age, and comes to terms with her unorthodox sexuality, the peculiar balance of her God-fearing household dissolves. Jeanette's insistence on listening to truths of her own heart and mind—and on reporting them with wit and passion—makes for an unforgettable chronicle of an eccentric, moving passage into adulthood.
---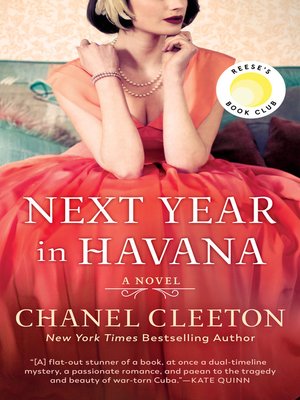 Next Year in Havana by Chanel Cleeton
A Reese Witherspoon Book Club Pick
Arriving in Havana, Marisol comes face-to-face with the contrast of Cuba's tropical, timeless beauty and its perilous political climate. When her family history comes to light and Marisol finds herself attracted to a man with secrets of his own, she'll need the lessons of her grandmother's past to help her understand the true meaning of courage.
---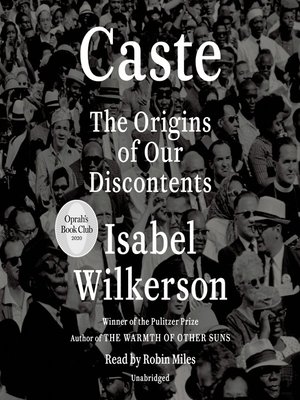 Caste by Isabel Wilkerson
Oprah's Book Club Pick
In this brilliant book, Isabel Wilkerson gives us a masterful portrait of an unseen phenomenon in America as she explores, through an immersive, deeply researched, and beautifully written narrative and stories about real people, how America today and throughout its history has been shaped by a hidden caste system, a rigid hierarchy of human rankings.
---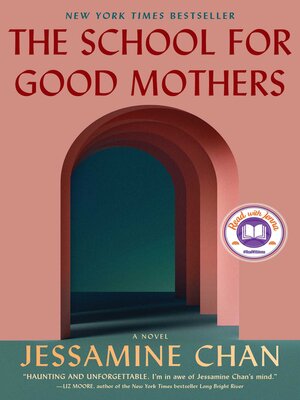 The School for Good Mothers by Jessamine Chan
A Read With Jenna Today Show Book Club Pick
Frida Liu is struggling. The state has its eye on mothers like Frida. Because of one moment of poor judgement, a host of government officials will now determine if Frida is a candidate for a Big Brother-like institution that measures the success or failure of a mother's devotion. Faced with the possibility of losing her daughter, Frida must prove that a bad mother can be redeemed.
But wait! There's more. Check out the rest of the great book club reads from our list, then find them in your library's digital collection through the Libby reading app.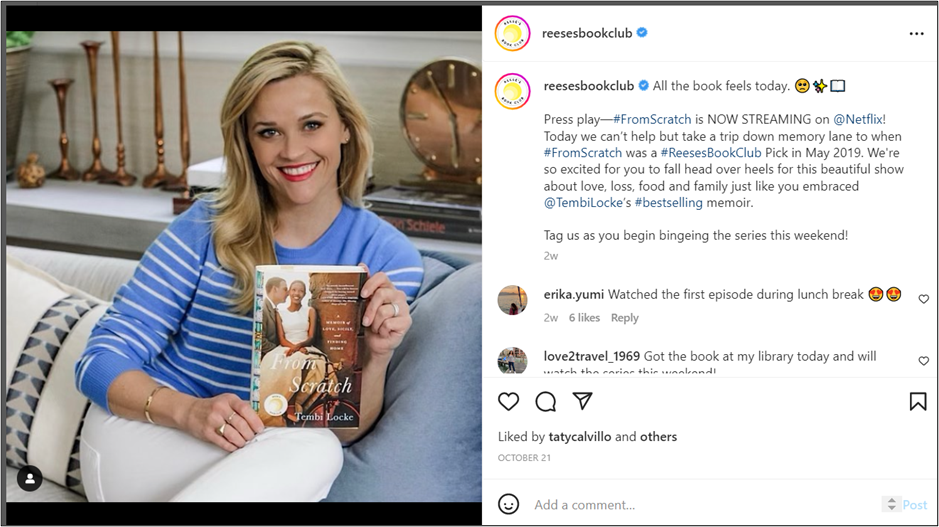 Read with your favorite celebrity
Even if you don't have a local book club, you can still read along with others with popular celebrity book clubs, like Reese Witherspoon's Book Club, Oprah's Book Club or The Today Show's Read with Jenna. Chat with other readers online to replicate that "book club feel." If you don't end up chiming in on social, you can at least guarantee the vetted books will be great recommendations to add to your TBR list.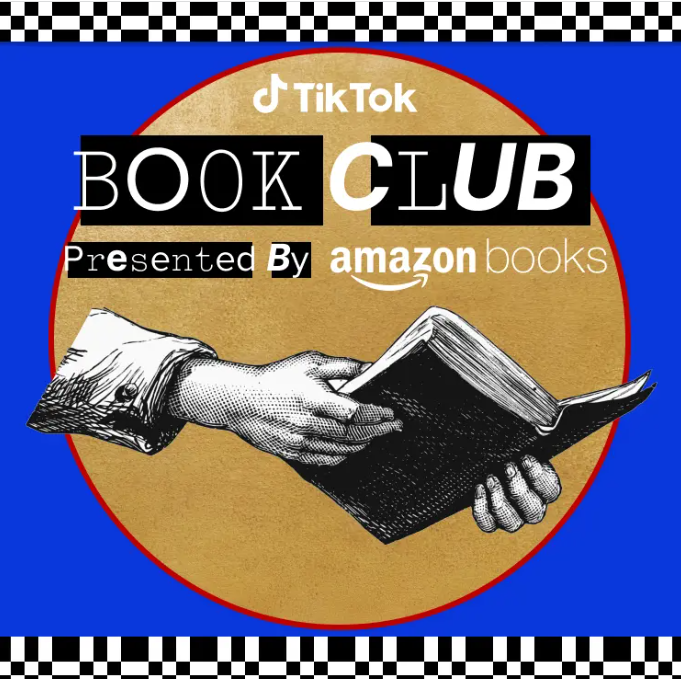 #BookTok Book Club
After #BookTok helped many rediscover reading, TikTok recently launched an official book club on their platform. Each month, a new book is announced and TikTokers are encouraged to read and then share their feelings about the latest pick. A group of 5 chosen "BookTok Laureates" will guide the conversations and participate in a co-hosted LIVE to discuss the novel at the end of the month.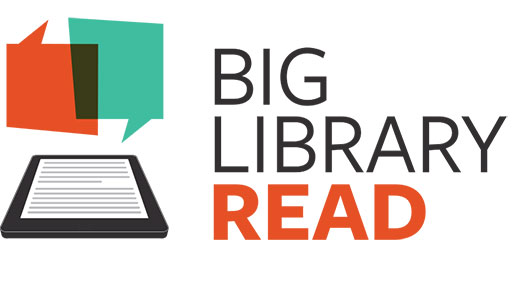 Join the virtual community of digital readers
For a worldwide digital version of a local book club, look no further than Big Library Read. This reading program through your library connects readers around the world with the same ebook at the same time without any wait lists or holds. All you need is a library card to participate.
Check the website for details about new title announcements, or follow Libby on social media to stay up-to-date about the next selection!