November's here, which means it's National Novel Writing Month (NaNoWriMo)! Since 1999, writers all over the world have sat down every November and attempted to write 50,000 words in 30 days.
Over the years, many bestselling authors have debuted with a book that began as a NaNoWriMo project. From magical circuses to a reimagining of Alice's Adventures in Wonderland and a novel from an NPR correspondent, National Novel Writing Month is the starting point for many of our favorite reads.
Bestselling books written during NaNoWriMo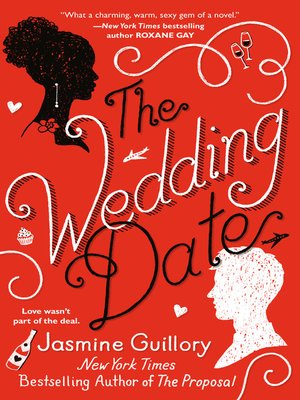 The Wedding Date by Jasmine Guillory
Agreeing to go to a wedding with a guy she gets stuck with in an elevator is something Alexa Monroe wouldn't normally do. But there's something about Drew Nichols that's too hard to resist. After Alexa and Drew have more fun than they ever thought possible, Drew has to fly back to Los Angeles and his job as a pediatric surgeon, and Alexa heads home to Berkeley, where she's the mayor's chief of staff. Too bad they can't stop thinking about the other one. They're just two high-powered professionals on a collision course toward the long distance dating disaster of the century—or closing the gap between what they think they need and what they truly want.
---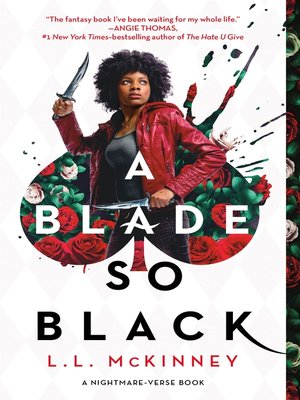 A Blade So Black by L.L. McKinney
The first time the Nightmares came, it nearly cost Alice her life. Now she's trained to battle monstrous creatures in the dark dream realm known as Wonderland with magic weapons and hardcore fighting skills. Yet even warriors have a curfew. Life in real-world Atlanta isn't always so simple, as Alice juggles an overprotective mom, a high-maintenance best friend and a slipping GPA. Keeping the Nightmares at bay is turning into a full-time job. But when Alice's handsome and mysterious mentor is poisoned, she has to find the antidote by venturing deeper into Wonderland than she's ever gone before. And she'll need to use everything she's learned in both worlds to keep from losing her head... literally.
---
Evvie Drake Starts Over by Linda Holmes
In a sleepy seaside town in Maine, recently widowed Eveleth "Evvie" Drake rarely leaves her large, painfully empty house nearly a year after her husband's death in a car crash. Meanwhile, in New York City, former Major League pitcher Dean Tenney is wrestling with what miserable athletes living out their worst nightmares call the "yips." As the media storm heats up, Maine seems like the perfect chance to hit the reset button on Dean's future. When he moves into an apartment at the back of Evvie's house, the two make a deal: Dean won't ask about Evvie's late husband, and Evvie won't ask about Dean's baseball career. Rules, though, have a funny way of being broken—and what starts as an unexpected friendship soon turns into something more. But to move forward, Evvie and Dean will have to reckon with their pasts.
---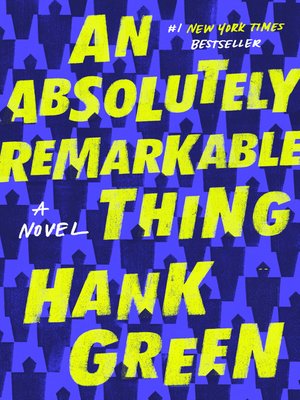 An Absolutely Remarkable Thing by Hank Green
At 3 AM, roaming through New York City is 23-year-old April May. She stumbles across a giant sculpture. Delighted by its appearance and craftsmanship—like a 10-foot-tall Transformer wearing a suit of samurai armor—April and her best friend, Andy, make a video with it, which Andy uploads to YouTube. The next day, April wakes up to a viral video and a new life. News quickly spreads that there are Carls, the name for the sculptures, in dozens of cities around the world—from Beijing to Buenos Aires—and April, as their first documentarian, finds herself at the center of an intense international media spotlight. Seizing the opportunity to make her mark on the world, April now has to deal with the consequences her new particular brand of fame has on her relationships, her safety and her own identity.
---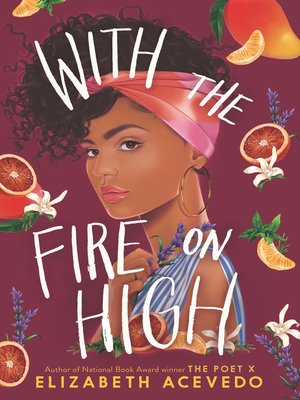 With the Fire on High by Elizabeth Acevedo
Ever since she got pregnant freshman year, Emoni Santiago's life has been about making the tough decisions—doing what has to be done for her daughter and her abuela. The one place she can let all that go is in the kitchen, where she adds a little something magical to everything she cooks, turning her food into straight-up goodness. Even though she dreams of working as a chef after she graduates, Emoni knows that it's not worth her time to pursue the impossible. Yet despite the rules she thinks she has to play by, once Emoni starts cooking, her only choice is to let her talent break free.
---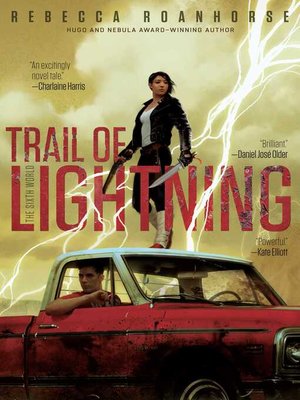 Trail of Lightning by Rebecca Roanhorse
Maggie Hoskie is a Dinétah monster hunter, a supernaturally gifted killer. When a small town needs help finding a missing girl, Maggie is their last best hope. But what Maggie uncovers about the monster is much more terrifying than anything she could imagine. Maggie reluctantly enlists the aid of Kai Arviso, an unconventional medicine man, and together they travel the reservation, unraveling clues from ancient legends, trading favors with tricksters and battling dark witchcraft in a patchwork world of deteriorating technology. As Maggie discovers the truth behind the killings, she will have to confront her past if she wants to survive.
---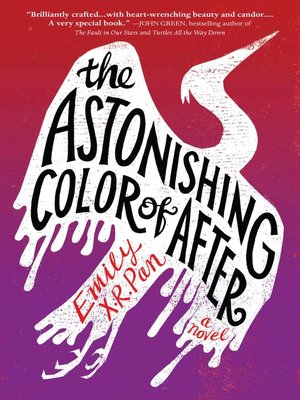 The Astonishing Color of After by Emily X.R. Pan
Leigh Chen Sanders is absolutely certain about one thing: When her mother died by suicide, she turned into a bird. Leigh, who's half Asian and half white, travels to Taiwan to meet her maternal grandparents for the first time. There, she's determined to find her mother, the bird. In her search, she winds up chasing after ghosts, uncovering family secrets and forging a new relationship with her grandparents. And as she grieves, she must try to reconcile the fact that on the same day she kissed her best friend and longtime secret crush, Axel, her mother took her own life. Alternating between real and magic, past and present, friendship and romance, hope and despair, The Astonishing Color of After is a stunning and heartbreaking novel about finding oneself through family history, art, grief and love.
---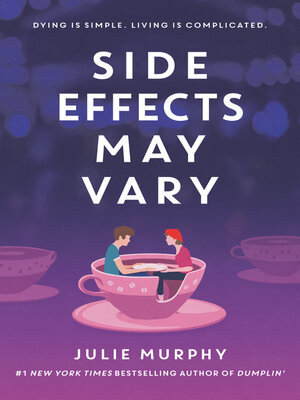 Side Effects May Vary by Julie Murphy
When 16-year-old Alice is diagnosed with leukemia, she vows to spend her final months righting wrongs. So she convinces her best friend, Harvey, to help her with a crazy bucket list that's as much about revenge as it is about hope. But just when Alice's scores are settled, she goes into remission, and now she must face the consequences of all she's said and done.
---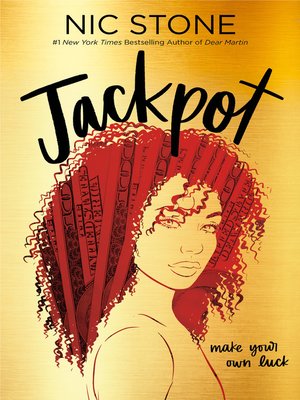 Jackpot by Nic Stone
Meet Rico, a high school senior and afternoon shift cashier at the Gas 'n' Go, who, after school and work, races home to take care of her younger brother. Every. Single. Day. When Rico sells a jackpot-winning lotto ticket, she thinks maybe her luck will finally change, but only if she—with some assistance from her popular and wildly rich classmate Zan—can find the ticket holder, who hasn't claimed the prize. But what happens when have and have-nots collide? Will this investigative duo unite...or divide?
---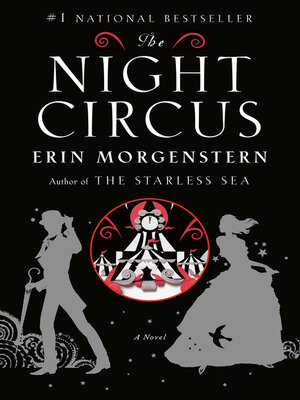 The Night Circus by Erin Morgernstern
The circus arrives without warning. No announcements precede it. It's simply there, when yesterday it was not. Within the black-and-white striped canvas tents is an utterly unique experience full of breathtaking amazements. It's called Le Cirque des Rêves, and it's only open at night. But behind the scenes, a fierce competition is underway: a duel between two young magicians, Celia and Marco, who've been trained since childhood expressly for this purpose by their mercurial instructors. Unbeknownst to them both, this is a game in which only one can be left standing. Despite the high stakes, Celia and Marco soon tumble headfirst into love, setting off a domino effect of dangerous consequences, and leaving the lives of everyone, from the performers to the patrons, hanging in the balance.
---
While we wait for the next batch of NaNoWriMo books to emerge, find these books (and more!) on Libby, the reading app from your library.