It's our human nature to connect with others, and one way we do that is through books. It's a unique kind of magic, telling a friend about a book you just devoured, and hearing their perspective on it, too. Thanks to book clubs, we get this rare chance to peer into someone else's mind and see the same story in a new way.
To experience that shared book magic, you can participate in Big Library Read, the digital book club that allows readers worldwide to read the same book at the same time. From Nov. 2-16, the ebook and audiobook of A Snake Falls to Earth by Darcie Little Badger will be available at your library and through the Libby app with no waitlists or holds. This award-winning YA fantasy novel draws on traditional Lipan Apache storytelling structure to weave an unforgettable tale of monsters, magic and family.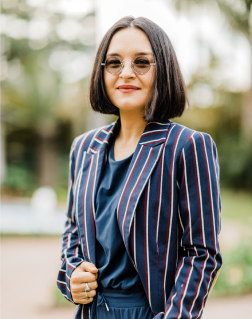 YA readers, this one's for you!
Nina is a Lipan girl in our world. She's always felt there was something more out there. She still believes in the old stories. Oli is a cottonmouth kid, from the land of spirits and monsters. Like all cottonmouths, he's been cast from home. He's found a new one on the banks of the bottomless lake. Nina and Oli have no idea the other exists. But a catastrophic event on Earth, and a strange sickness that befalls Oli's best friend, will drive their worlds together in ways they haven't been in centuries. And there are some who will kill to keep them apart.
More book club perks
Chat with other readers and hear their thoughts on the book in the discussion board.
Read a letter written by the author to get more insight into this award-winning novel.
Join the conversation on social media by using #biglibraryread for a chance to win a tablet, blanket and Libby items!
Ready for more?
If you finished A Snake Falls to Earth and are ready for similar YA fantasy titles, here are some librarian recommendations:
Firekeeper's Daughter by Angeline Boulley

This debut novel is a groundbreaking YA thriller about a Native teen who must root out the corruption in her community. Perfect for readers of Angie Thomas and Tommy Orange.

Elatsoe by Darcie Little Badger

A breathtaking debut novel featuring an asexual Apache teen protagonist, Elatsoe combines mystery, horror, noir, ancestral knowledge, haunting illustrations and fantasy elements, and was one of the most-talked about debuts of 2020.

Borders by Thomas King

From celebrated Indigenous author Thomas King and award-winning Métis artist Natasha Donovan comes a powerful graphic novel about a family caught between nations. Borders explores nationhood from an Indigenous perspective and resonates deeply with themes of identity, justice and belonging.

Walking in Two Worlds by Wab Kinew

An Indigenous teen girl is caught between two worlds, both real and virtual, in the YA fantasy debut from bestselling Indigenous author Wab Kinew. Perfect for fans of Ready Player One and the Otherworld series.
Check the Big Library Read website for updates on the next selection in the global digital book club.