It's estimated that 1 out of 4 adults in the United States lives with at least one disability. But this statistic isn't equally represented in the books we read. Often, if a disabled character is included, they're added to the storyline because of their disability. Some books portray disabilities as simply tragic, rather than a complex part of one's life and identity.
Although long overdue, literature is slowly evolving to become more diverse, inclusive and representative of many different experiences. And with more disabled authors than ever picking up the pen, the narrative has begun to shift to mirror the beauty and diversity that surround us, and to better tell the story of what it's like to be a human.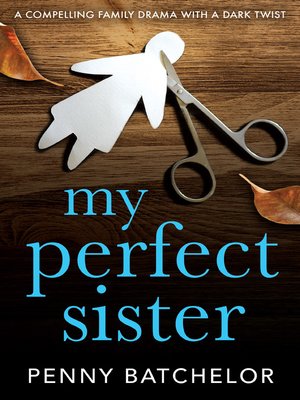 Celebrating authors with disabilities
Earlier this year, a new literary prize was announced to celebrate authors with disabilities and their stories. The ADCI (Authors with Disabilities and Chronic Illnesses) Literary Prize is an annual award open to authors with a disability or chronic illness, for novels that include a disabled or chronically ill character.
The founders of the prize, author Penny Batchelor and publisher Clare Christian, wanted to highlight the importance of better representation of disability in literature, a need they identified when publishing My Perfect Sister.
There's much to celebrate and read that reflects our world of both visible and invisible disabilities. Check out this selection of books helping to pave the way for more positive disability representation:
Places I've Taken My Body by Molly McCully Brown

In 17 essays, the author/poet explores living within and beyond the limits of a body—one shaped since birth by cerebral palsy. The essays comprise a vivid travelogue set throughout the U.S. and Europe, woven together in consideration of what it means to be human—flawed, potent, feeling.

At the End of Everything by Marieke Nijkamp

This YA novel is about a group of teens, exiled to Hope Juvenile Treatment center during a time when an infectious disease is rapidly spreading on the outside. The group has to decide how they can survive in a world that has never wanted them in the first place.

One for All by Lillie Lainoff

This novel is a gender-bent retelling of The Three Musketeers, in which a girl with a chronic illness trains as a Musketeer and uncovers secrets, sisterhood and self-love. It includes an author's note about her personal experience with postural orthostatic tachycardia syndrome.

True Biz by Sara Novic

This revelatory novel plunges readers into the halls of a residential school for the deaf, where they'll meet students Charlie and Austin, and February, the hearing headmistress, a CODA (child of deaf adult(s)). As a series of crises threaten to unravel each of them, the characters find their lives inextricable from one another—and changed forever.

The Pretty One by Keah Brown

From the disability rights advocate and creator of the #DisabledAndCute viral campaign, a thoughtful, inspiring and charming collection of essays exploring what it means to be black and disabled in a mostly able-bodied, white America. Brown gives a contemporary and relatable voice to the disabled with clear, fresh and light-hearted prose.

City of Lies by Sam Hawke

Jovan is the lifelong friend of the Chancellor's charming, irresponsible Heir. In secret, he's a master of poisons and chemicals, trained to protect the Chancellor's family from treachery. When the Chancellor succumbs to an unknown poison and an army lays siege to the city, Jovan and his sister Kalina must protect the Heir and save their city-state.

Uncanny Bodies by Scott T. Smith

The essays in this collection reveal how the superhero genre, in fusing fantasy with realism, provides a visual forum for engaging with issues of disability and intersectional identity (race, ethnicity, class, gender and sexuality) and helps to imagine different ways of being in the world.

You, Me and Our Heartstrings by Melissa See

Daisy and Noah use the holiday concert to land a Julliard audition. After their performance goes viral, they realize fame isn't all it's cracked up to be. Daisy is tired of her disability being the only thing people see about her, and all of the attention sends Noah's anxiety disorder into high speed. Their dream is closer than ever, but is the cost too high?

The Bone Houses by Emily Lloyd-Jones

Since the death of their parents, Ryn and her siblings have been scraping together a meager existence as gravediggers. But the dead don't always stay dead. The risen corpses are known as "bone houses," and legend says they're the result of a decades-old curse. When Ellis, an apprentice mapmaker, arrives in town, the bone houses attack with new ferocity. Ellis and Ryn embark on a journey where they will have to face both the curse and the deeply buried truths about themselves.

Queens of Geek by Jen Wilde

Three friends, two love stories, one convention: this fun, feminist love letter to geek culture is all about fandom, friendship and finding the courage to be yourself.

You're Welcome, Universe by Whitney Gardner

Julia is expelled from school because of a beautiful (albeit illegal) graffiti mural she did to try to protect her best friend. Her two mothers send her to a "mainstream" school in the suburbs where she's treated like an outcast as the only deaf student. Julia soon learns that she might not be the only vandal in town. Someone is adding to her tags, making them better, showing off—and showing Julia up in the process.

Easy Beauty by Chloé Cooper Jones

Chloé Cooper Jones moves through the world in a body that looks different than most. Born with a rare congenital condition called sacral agenesis, which affects both her stature and gait, her pain is physical. But there is also the pain of being judged and pitied for her appearance, of being dismissed as "less than." This is the rare memoir that has the power to make you see the world, and your place in it, with new eyes.
Download the Libby reading app to find these books and more, available for free from your library.