Going over the river and through the woods to grandmother's house? Take an audiobook along with you!
Whether you're flying solo by air or riding in the car with the whole family in tow, your library has free audiobooks you can borrow and enjoy on the go in the Libby app. Borrow a thrilling true crime novel to stay awake and alert through a night drive, or a memoir from a famous comedian or celebrity for a laugh or some insider info on your favorite star. Mix up your listening routine when your podcast is over with some stories similar to your favorite shows. The kids will be riveted by a fantasy series, keeping little travelers' hands to themselves and whining to a minimum.
No matter what you choose, here are 7 tips to get the most out of Libby's audiobook player and make those miles fly by:
Find a book you love
In addition to ebooks, your library likely carries a wide selection of audiobooks as well. To help you narrow down your choices, you can filter your Preferences to show only audiobooks on your library's homepage in Libby. Tap Preferences in any list and select Audiobooks as the format. The audiobook length is displayed on the cover if you're like me and want to time it perfectly with your trip, or don't want to over-commit to a 15+ hour mega-listen.
⏩ Looking for a short listen? Check out these audiobooks under 3 hours.
🕔 Got a long trip ahead? Check out these audiobooks over 15 hours.
Sample first
Sometimes you just have to try a taste. Sampling allows you to play 5 minutes of any audiobook (whether it's on hold or not!) to see if you jive with the narrator or if it's a story you could really sink your teeth into. Just tap Play Sample on the title page and start listening instantly. This is also a great way to get a headstart on an audiobook that's on hold when you just can't wait.
Skip ahead or go back
If you happened to miss a plot point or get stuck in a seemingly never-ending patch of prose, you have the handy option to go back or skip ahead 15 seconds. You can also navigate to different parts of the audiobook by using the finger pointing icon in the bottom left of the player to jump to your last position. Use the fingerprint icon in the bottom right of the player to see a list of your recent places in the title and choose another location you've visited.
Listen while you drive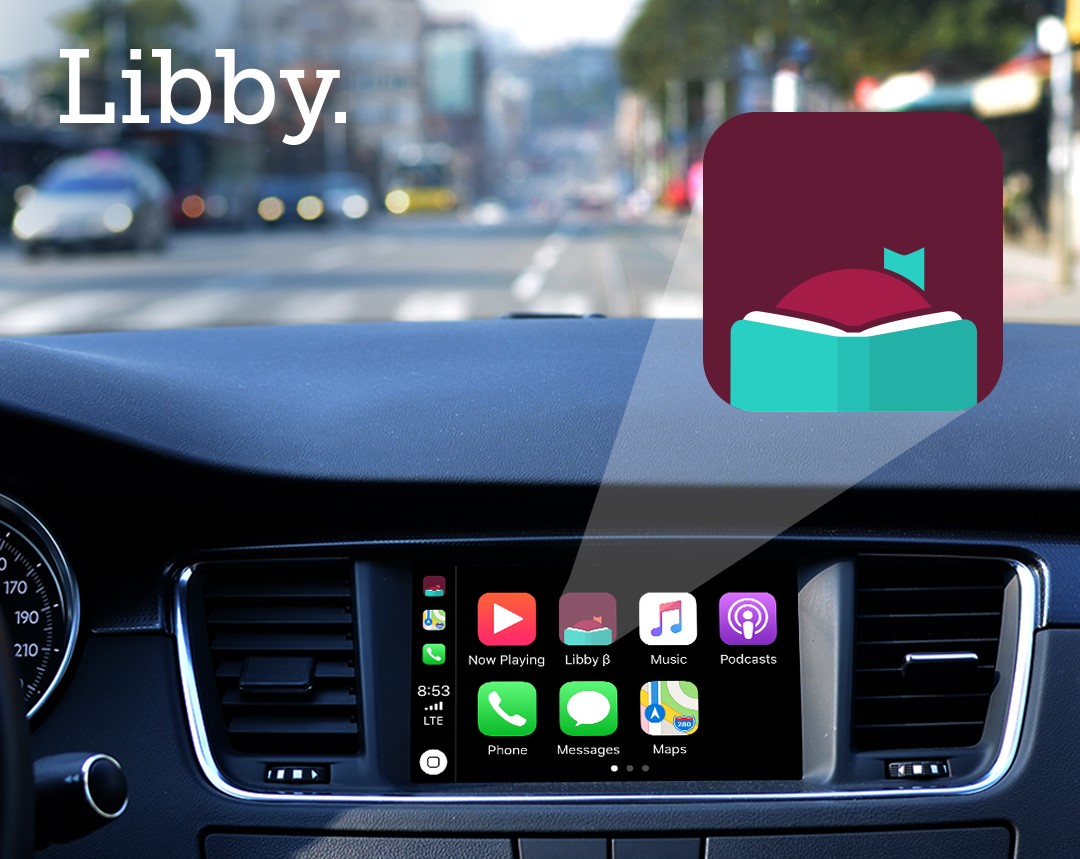 If you're hitting the road, use your car's hands-free interface to make audiobook playback easy and convenient. Libby works with CarPlay, Android Auto or a simple bluetooth connection.
Check your progress
As you're listening, you can take a peek at your progress to see the percentage of the audiobook you've listened to. If you tap the percentage on the title screen, you can see how many times you picked up the audiobook, how many hours or minutes you've listened and how much longer it will likely take you to finish.
Find your speed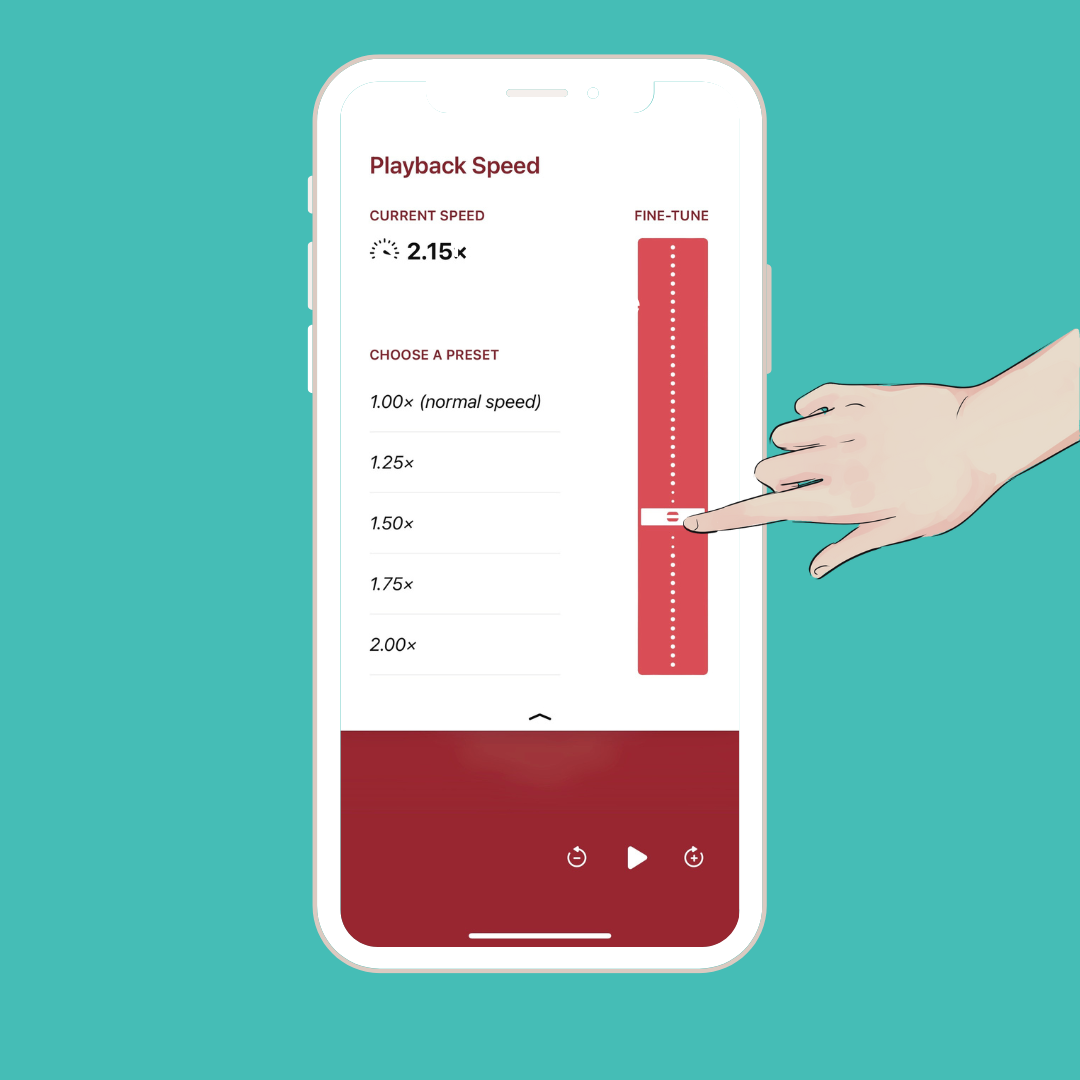 While you do need to mind your speed on the highway, Libby's audiobook player lets you set your own speed limits. You can listen to your audiobooks at a normal pace, or choose as slow as 0.6x normal narration speed all the way up to 3x faster. Whiz through audiobooks in record speed if your ears can keep up and get through even more books.
Set a timer
Although setting the timer is helpful when listening to audiobooks as you fall asleep (which we do not recommend while driving!), you can still use the functionality in the car if you want to take a break at the end of the chapter. If you're taking a snooze on the plane and don't want to sleep through your entire audiobook, tap the moon-shaped icon at the top of the audiobook player to bring up the timer controls. You can set a custom timer, or choose a preset option, like end of the chapter.
---
Wherever your travel takes you, audiobooks can be great company along the way, especially with these handy tricks to make your listening even easier.
Download the free Libby app from your library and start listening. Happy travels!