It's a wrap on this summer's Big Library Read, the global digital book club that connects readers across the world with the same title at the same time. Almost 400,000 readers borrowed the ebook or audiobook version of the historical fiction novel The Girl in His Shadow by Audrey Blake from their library's digital collection.
Did you have a chance to read or listen? This USA Today bestseller is an unforgettable novel about a woman who believed in scientific medicine before the world believed in her. As women continue to fight gender-based discrimination in the workplace, this historical fiction novel remains as relevant as ever, with many readers in the discussion board drawing parallels from the book to problems that still exist today in male-dominated fields like medicine.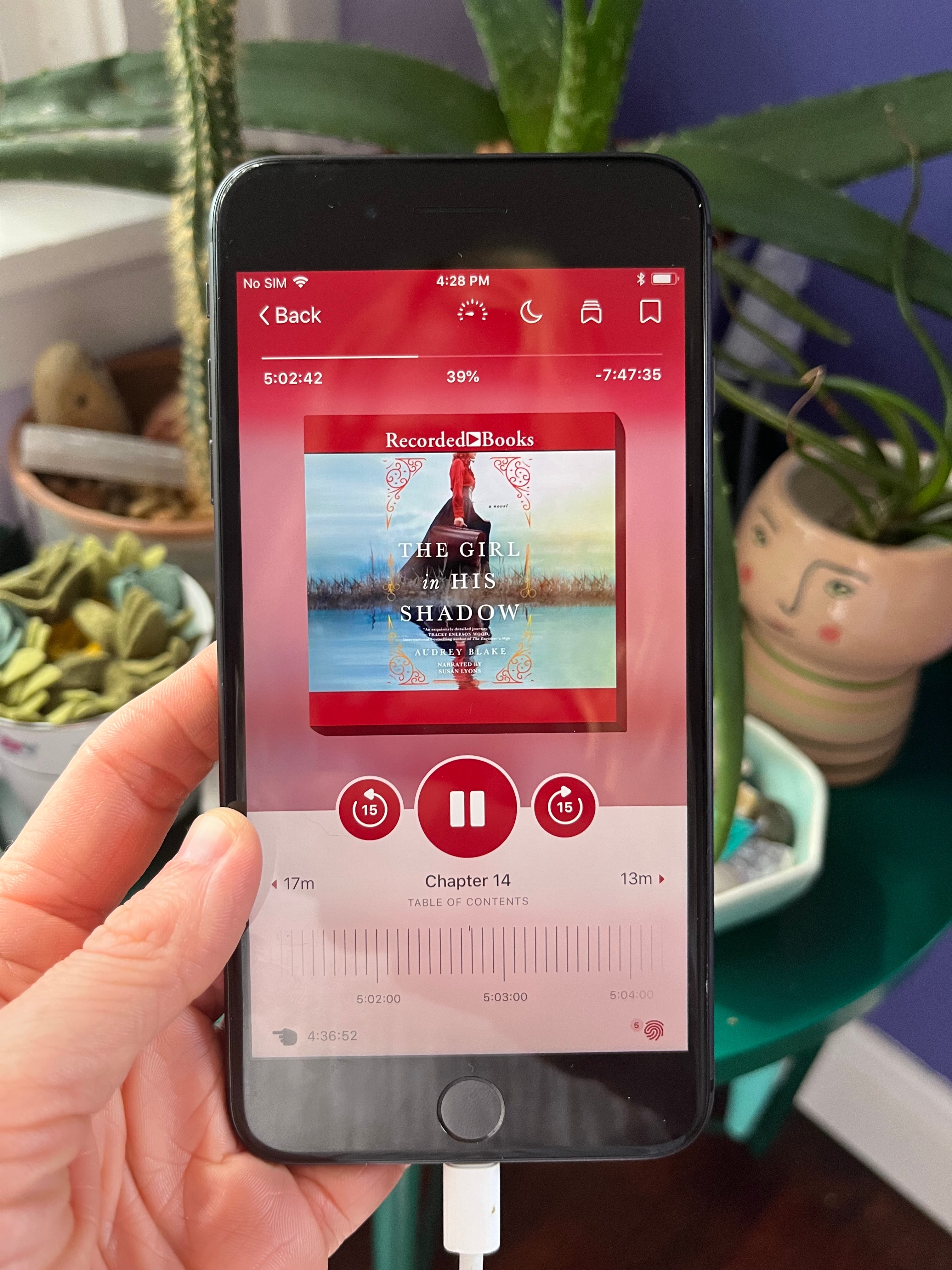 More on the story
London, 1845: Raised by the eccentric surgeon Dr. Horace Croft after losing her parents to a deadly pandemic, the orphan Nora Beady knows little about conventional life. While other young ladies were raised to busy themselves with needlework and watercolors, Nora was trained to perfect her suturing and anatomical illustrations of dissections.
Women face dire consequences if caught practicing medicine, but in Croft's private clinic, Nora is his most trusted—and secret—assistant. That is until the new surgical resident Dr. Daniel Gibson arrives. Dr. Gibson has no idea that Horace's bright and quiet young ward is a surgeon more qualified and ingenuitive than even himself. In order to protect Dr. Croft and his practice from scandal and collapse Nora must learn to play a new and uncomfortable role—that of a proper young lady.
When she makes a discovery that could change the field forever, Nora faces an impossible choice. Remain invisible and let the men around her take credit for her work, or step into the light—even if it means being destroyed by her own legacy.
What to read next
The Doctors Blackwell: How Two Pioneering Sisters Brought Medicine to Women and Women to Medicine by Janice P. Nimura

The world recoiled at the notion of a woman doctor, yet Elizabeth Blackwell persisted―in 1849, she became the first woman in America to receive an MD. Together with her sister, also a physician, they founded the first hospital staffed entirely by women.

Libertie by Kaitlyn Greenidge

Inspired by the life of one of the first Black female doctors in the U.S., this immersive novel follows Libertie, her mother a practicing physician, who wants her to go to medical school and practice alongside her. But Libertie, drawn more to music than science, tries to parse what freedom actually means for a Black woman.

The Pull of the Stars by Emma Donoghue

In an Ireland doubly ravaged by war and disease, a nurse works at an understaffed hospital, where expectant mothers who have come down with the terrible new flu are quarantined together. With tireless tenderness and humanity, carers and mothers alike somehow do their impossible work.

The Personal Librarian by Marie Benedict

A remarkable novel about J. P. Morgan's personal librarian, Belle da Costa Greene, the Black American woman who was forced to hide her true identity and pass as white in order to leave a lasting legacy that enriched our nation.

The Other Einstein by Marie Benedict

Offering a window into a brilliant, fascinating woman whose light was lost in Einstein's enormous shadow, this novel resurrects Einstein's wife, a physicist whose contribution to the special theory of relativity is hotly debated.

The Paris Library by Janet Skeslien Charles

Based on the true story of the heroic librarians at the American Library in Paris during World War II, this is an unforgettable story of romance, friendship, family and the power of literature to bring us together.

Next up for Big Library Read

Check the Big Library Read website for updates on the next selection in the global digital book club.

Stay tuned for more information about how you can participate in all of the fun, including a discussion board, giveaways for readers and more.