Imagine you're sitting on the bus, heading to work. Maybe you didn't bring your headphones. Or, you're sick of scrolling through social for the hundredth time. You glance up to see an onboard poster from the local public library. It's introducing you to Libby, the reading app that connects you with free access to ebooks and audiobooks to read on your phone or tablet. Darn! You've been meaning to sign up for a library card, but just haven't gotten around to it yet...
But wait!
Like a mirage in the desert, you see that a mobile phone number is all you need to start reading or listening. Before you know it, you're browsing the library's full digital collection, quenching your thirst for the latest Grisham thriller or swiping through the new issue of US Weekly.
Instant digital cards fuel more reading
For locals and visitors to Las Vegas, this was no mirage. Las Vegas-Clark County Library District (LVCCLD) Executive Director Kelvin Watson has built a career on developing unique ways to connect with people who have never visited the physical library. While at the Queens Public Library (NY), he spearheaded efforts to advertise on the sides of public transportation, and at the Broward County Library System (FL), he brought pop-up virtual libraries to their bus system using mobile hotspots.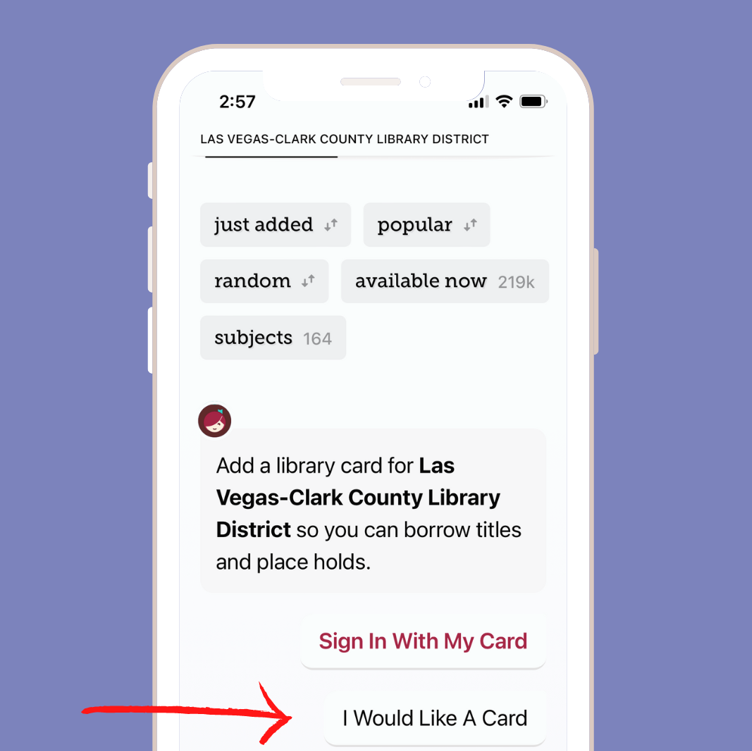 With this track record, it's no surprise that Watson took action with an instant digital card program, connecting more readers to the library, even though they may have never stepped foot inside a physical branch.
With 400 Wi-Fi-enabled buses in Las Vegas, riders can take advantage of getting an instant digital library card in Libby by scanning QR codes displayed on the fleet. A mobile phone number is all that's needed to verify access, and readers are able to choose from thousands of bestselling ebooks, audiobooks, comics and graphic novels, titles for kids, movies and popular magazines from the LVCCLD digital collection.
The entire process can take just 30 seconds to complete. When finished reading, no need to worry about late fees and fines—the books literally return themselves.
What happens in Vegas doesn't have to stay there
The area's heavy flow of tourists can also get in on the action with a temporary instant digital card for seven days. Usually what happens in Vegas stays in Vegas, but visitors are encouraged in Libby to check out their home digital library for continued access to high quality ebooks and audiobooks.
Recent statistics estimate that only about two-thirds of Americans have a library card, which leaves the door open to many more who could be using free resources like Libby. While readers can always head to their physical branch to obtain a library card, a growing list of libraries use instant digital cards to find new users and point them to their digital collections.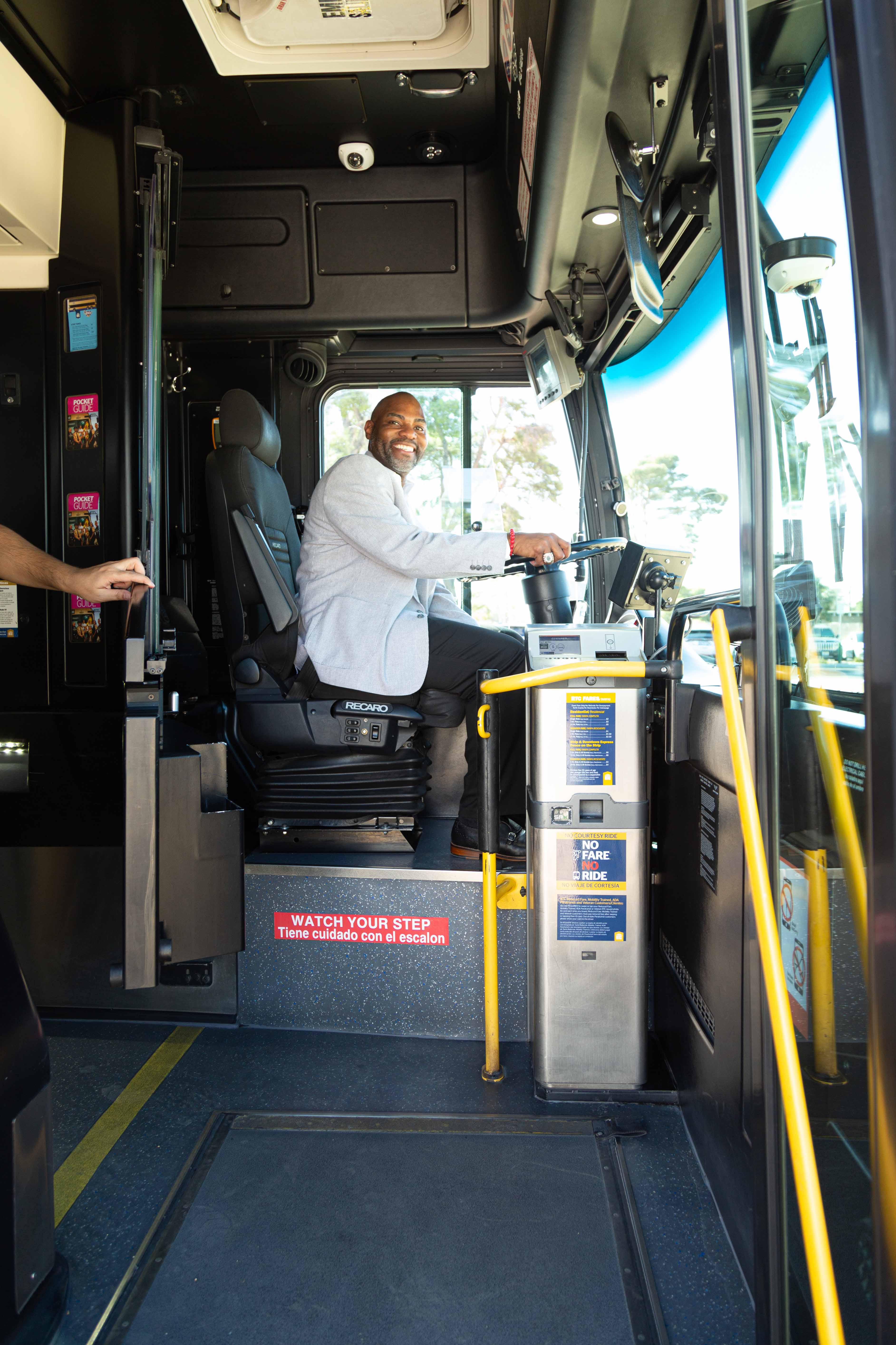 The future is an open road
Public libraries around the country including LVCCLD will continue to dream up unique ways to find new users, think ahead and meet readers where they are. Next up, Watson has his sights set on 24/7 library kiosks throughout the community, including hotels and the Las Vegas Strip.
While his aim is partly to reach the bevy of out-of-town visitors from the town's tourism industry, locals also benefit from the "always available" nature of the digital library. Many who work in the entertainment industry may not be able to make it to the physical library during normal daytime hours, but can still access the library's resources when it's convenient for them through the digital collection.
There's no sign of slowing down, and with Watson's track record, it's a safe bet that he'll continue to find new ways to break down barriers and get even more people reading.
Looking for information on how you can get a library card?
Libraries handle the sign-up process for library cards in different ways. Use these steps to find out how to get a card from your library:
1. Visit your library's digital collection (find it at overdrive.com).
2. Select the "Need a library card?" link in the footer.
At some libraries, you can sign up for a library card instantly with your mobile phone number. At others, you'll be sent to a library card info or sign-up page on your library's main website, or given your library's contact information so you can reach out directly.
---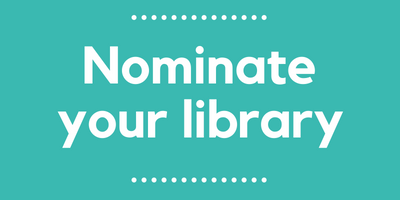 Nominate your library to be featured in Libby Life
Do you know a library or librarian that is going above and beyond to champion reading in their community?
Send in your nomination! They may be featured in the next post.