Nobody likes a complicated app, especially when you're just here to relax, unwind and read or listen in your free time. The Libby app was designed with all readers and all technological skill levels in mind. Whether you're a novice or a tech junkie, you can find a lot to love in Libby.
Here are 14 tricks that you can use, wherever you fall on the tech spectrum, to make your reading more enjoyable and customized just for you.
Let Libby notify you
Get push notifications in Libby about your borrowed books and the titles you want to read. It's all up to you, and you can choose which notifications you receive under Settings > Manage Notifications. Libby can let you know when your hold has become available, when a loan is about to expire, when a loan has expired or when a new issue of a magazine is available.
Wondering how much time is left on your current audiobook? You can see your current position, your progress as a percentage and the remaining time in the audiobook at the top of the player. Libby will even show you your progress in a current chapter, so you know when your driveway moment will be over and you can head inside.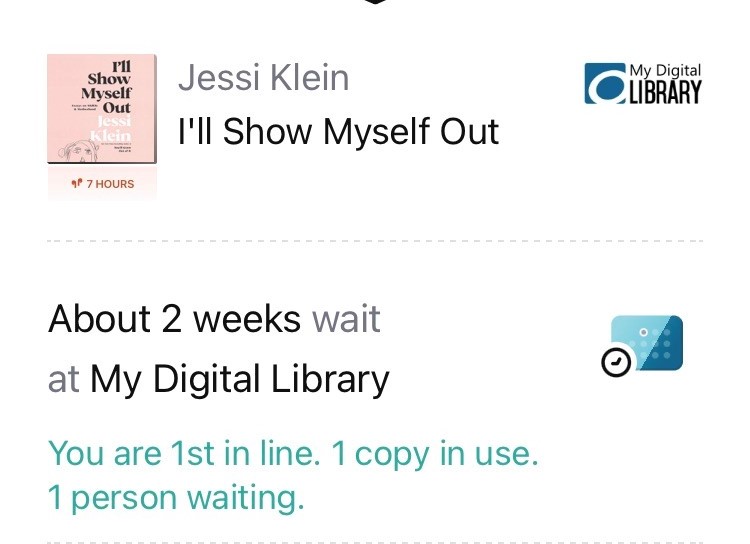 See your place in line for a hold
It's hard to wait, but knowing your place in line makes it a bit easier. In your holds list, titles will show approximate wait time. Tap on the wait time to get more details (for example, "you are 5th in line. 10 copies in use. 15 people waiting in total.") You'll also see details about wait time at other libraries if you have multiple library cards in Libby (more on that below!).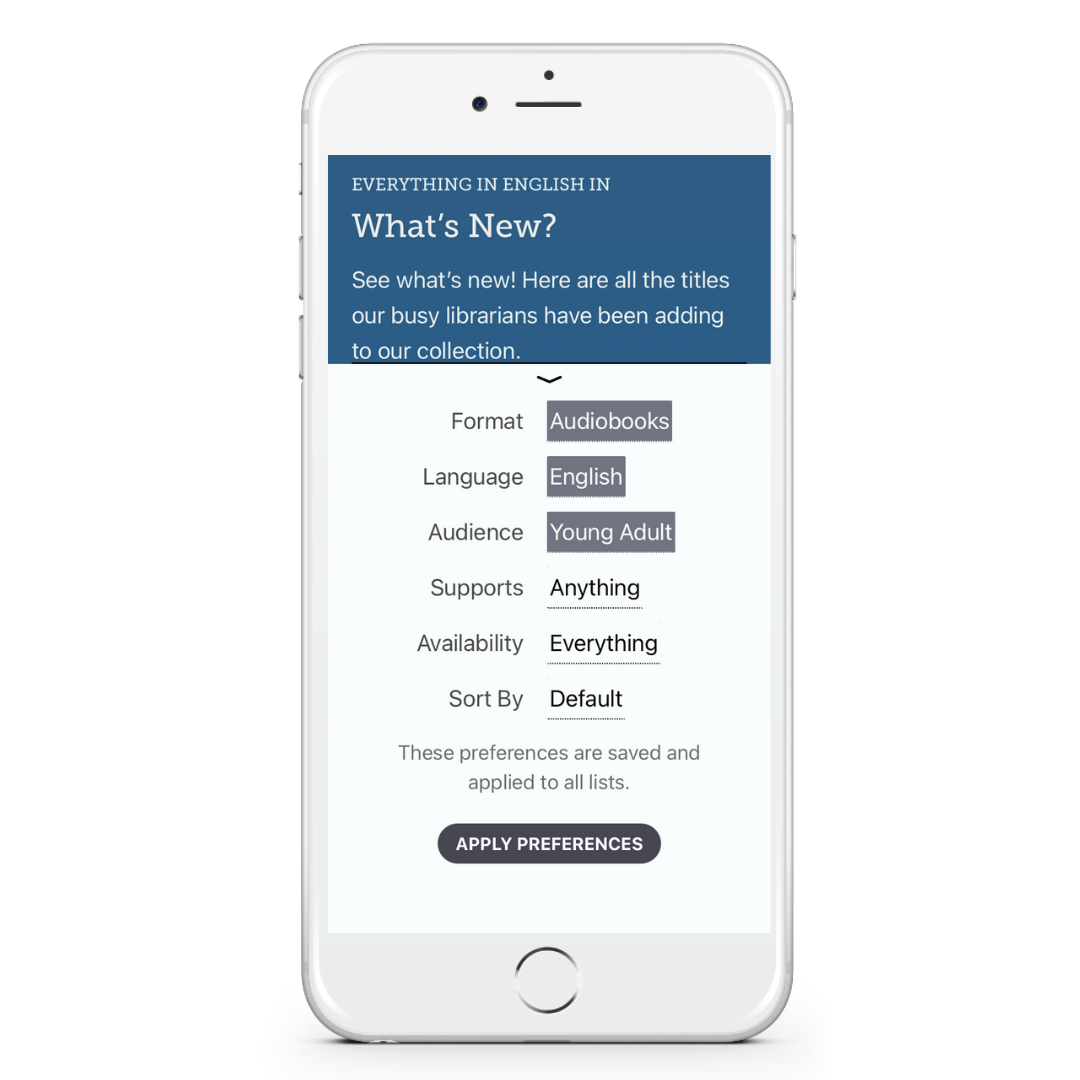 Set your preferences
Maybe you're an audiobook-only kind of person. Or, you just check out books for your kids. You might prefer reading in another language. Whatever your preference, Libby allows you to filter your library's catalog to only see content you're interested in browsing and searching. In a list or search results, tap Preferences and adjust your filters as you'd like. Another great trick is to filter to show only Available Now content when you absolutely can't wait.
Find your next read
The age-old question: What to read? Your friendly local librarians can help answer this question. Your library's homepage in Libby features hand-picked collections based on local events, trends, newly added books and other timely themes. Filters at the top of your library's home screen also allow you to browse by subject, popular titles, available now and more.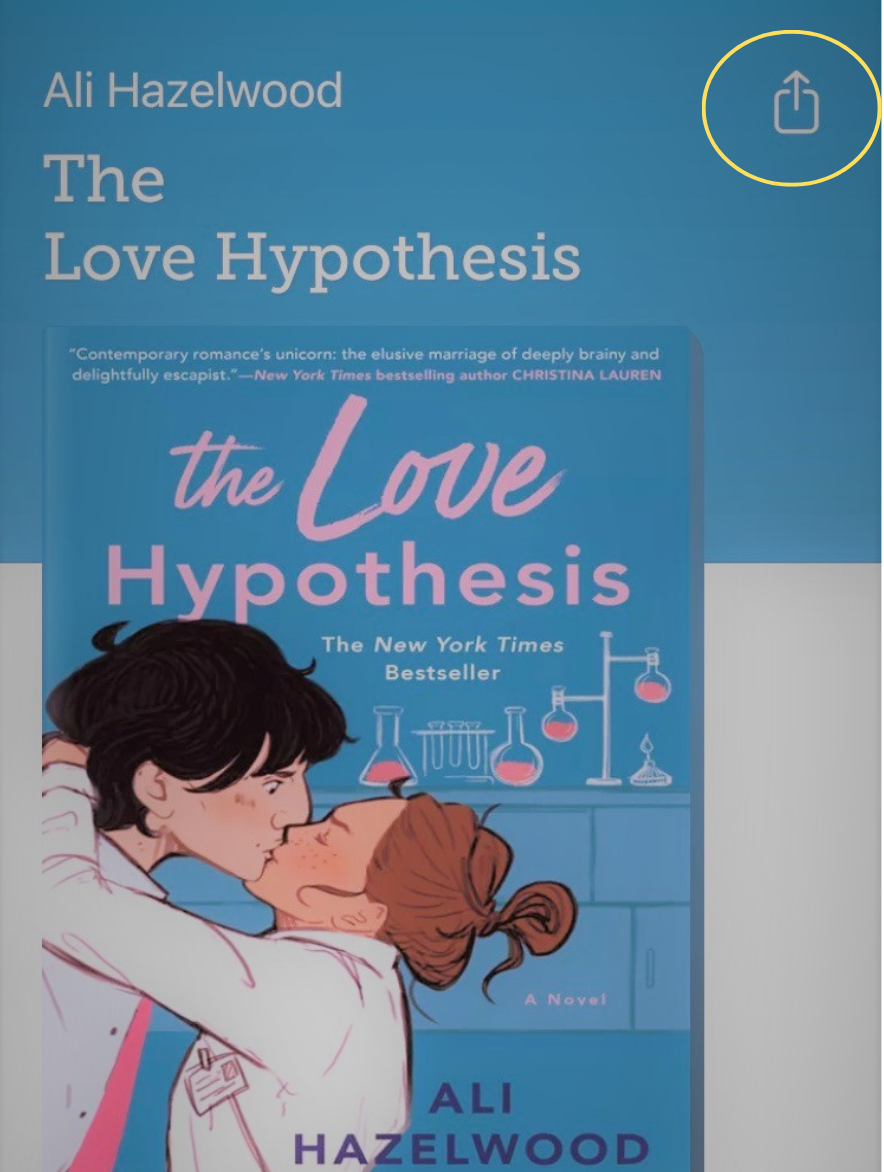 Share what you're reading
Books are better shared, so go ahead and text your best friend about the book you're reading. Email your co-workers. Shout it from the rooftops on your social media. Use the Share button found on the title page to send information like the title, jacket cover, summary and nearby libraries that offer the book.
Pay it forward by tapping Return Early on your Shelf when you're finished with a book. The next person in line will be so grateful!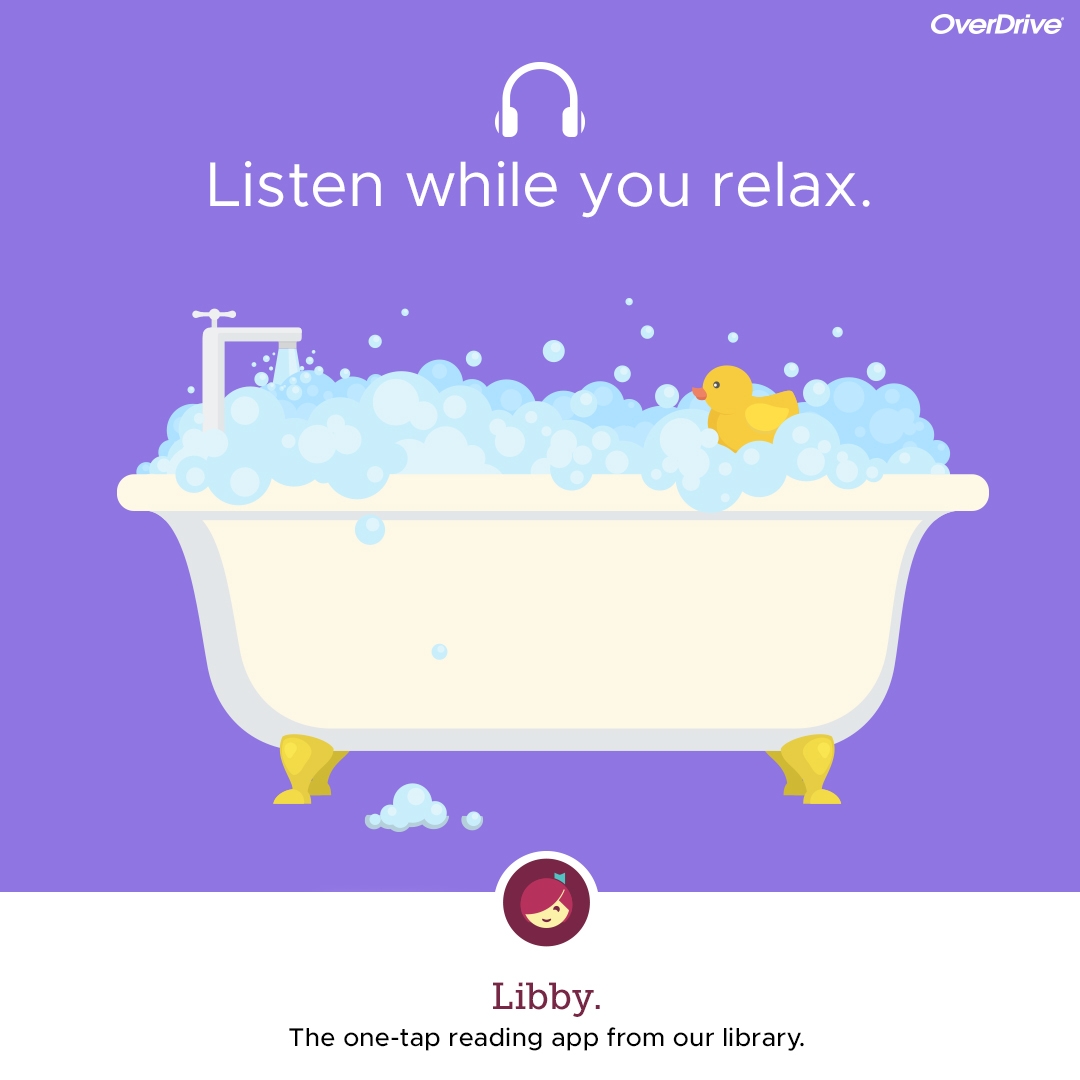 Listen anywhere
You can listen in a bath, you can listen on a path.
You can listen in the car, whether your trip is near or far!
You can listen on the stair, you can listen anywhere!
Whether it's Dr. Seuss or any audiobook for that matter, Libby is compatible with Android Auto, Apple CarPlay and Sonos sounds systems in your home. Listen anywhere you go, even if it's just into the kitchen.
Find a series
Wondering how many books are in a series, or which number you're currently reading? Titles are marked as "[number] in series" in lists and search results. A book's place in a series is listed on the title details page. You can also see the other books in the series and the order in which to read them.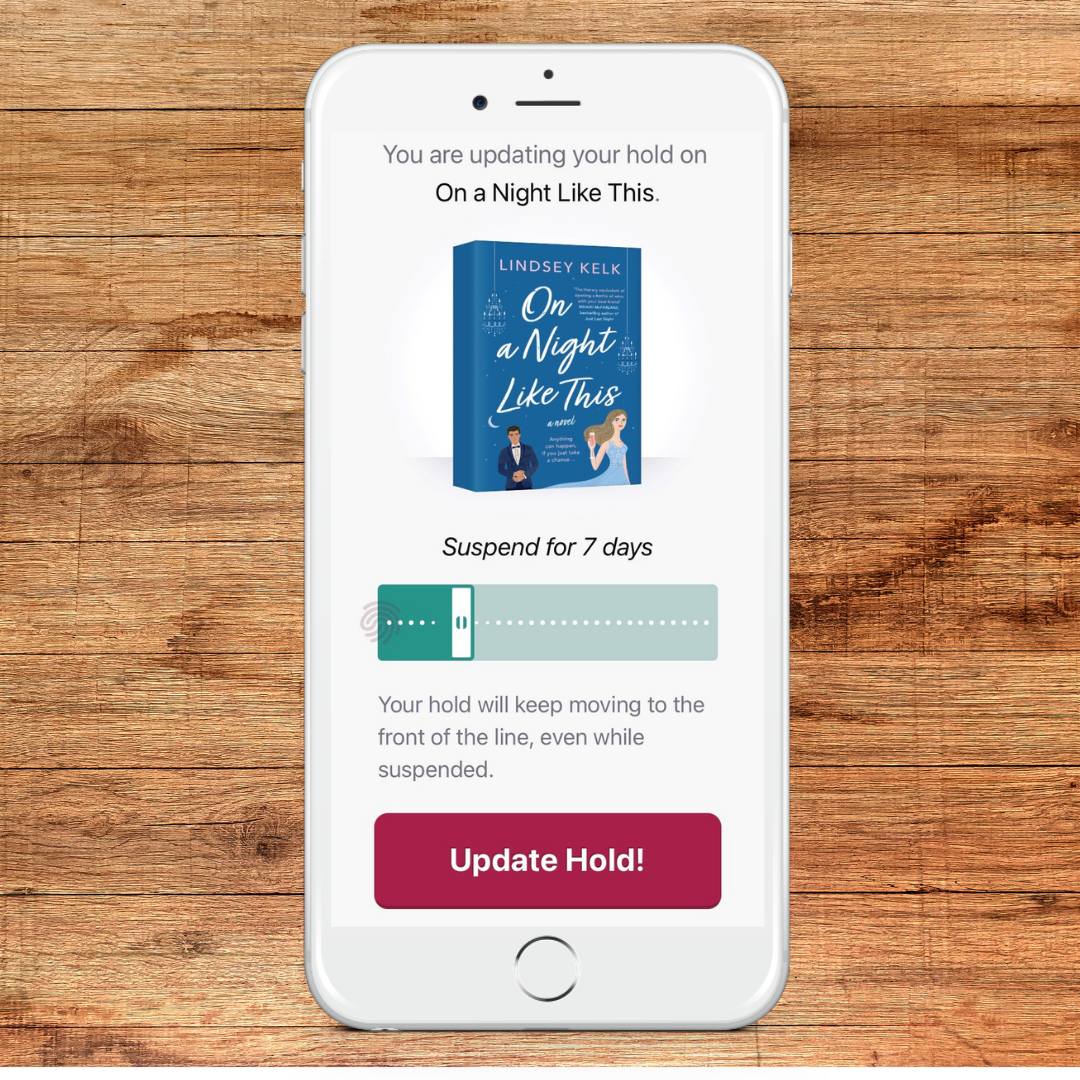 Suspend your holds
One of the best ways to manage all of those great books you'll be reading is to suspend your holds. If you get too many books at once, or have too little time to read, you can tap Manage Hold and use the slider to choose how long you'd like to suspend your hold.
This allows you to move up a title's wait list without the title becoming available for you. If you reach #1 in line, you'll be in the first position to get the book once your suspension ends.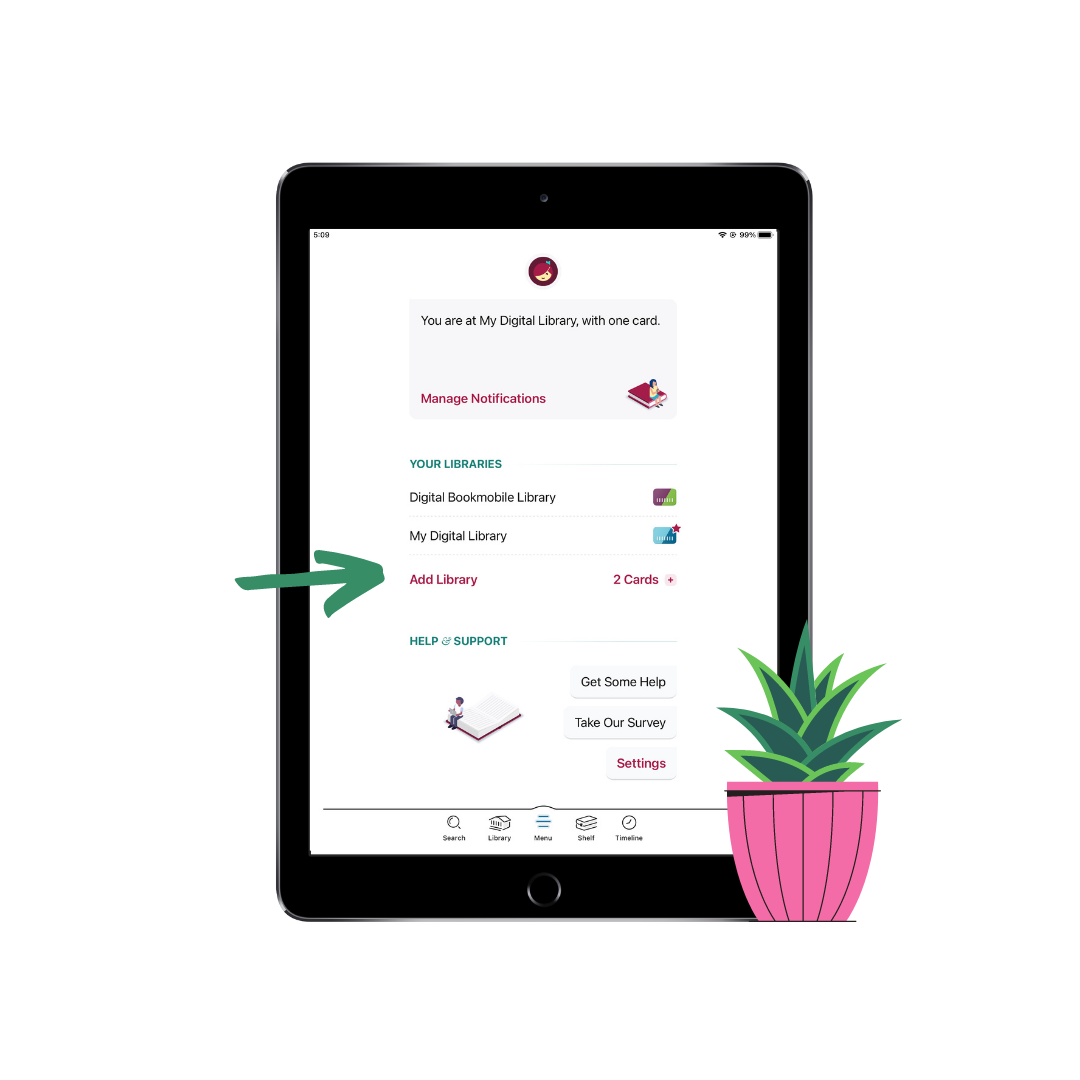 Add another library (or 3)
If you have cards at multiple libraries (looking at you, super user!), you can add each of them by tapping the menu, then Add Library. More libraries = more access to books!
Sample books
At the library or in a bookstore, you can pick up a book, read the first page or two and decide there and then if it's something you might like. You can do the same with an ebook or audiobook in Libby, even if you don't have a library card yet. Read or listen to up to 10% of a title by tapping Read Sample or Play Sample on the title page. Power users can use samples to get a head start on a book placed on hold before it becomes available.
Find more to love
In addition to ebooks and audiobooks, some libraries may have more to discover:
You can browse thousands of issues of popular magazines like US Weekly, The New Yorker or Cook's Illustrated. Magazines are always available, so you can browse and read to your heart's content.
You can find additional resources (called Extras) through Libby, including test prep, musical instrument instruction, live classes, concerts, films and a whole lot more. Check to see what's available at your library by browsing Extras on your library's homepage.
Organized your bookshelf with tags
Many book lovers have a system to track and organize their books. You can stay organized on your digital bookshelves as well with tags in Libby. Make a list of what you want to read, your favorites, what you've borrowed and more. Find them on your Shelf under tags. Rename or delete tags, and go crazy creating as many as you'd like!
Don't have Libby yet? One question: What are you waiting for? Download the Libby app for free and borrow ebooks, audiobooks and more from your library.