There's a corner of the Internet for just about everybody. For book lovers, that corner just got a little bit wider, thanks to TikTok, the short-form video-sharing platform. Sure, you may hear the buzz about a bestseller on Instagram or Twitter, but #BookTok, the popular hashtag on TikTok, has breathed new life into the backlist. While there's a growing chorus of viewers that swear "TikTok made me buy it," there's also the crowd that claims "TikTok made me read it," thanks to recommendations from BookTokkers that go viral.
With currently over 56 billion views and counting (as of June 2022), the #BookTok hashtag is a community where readers come together to rediscover old books, discuss what they're reading and get word-of-mouth recommendations. This has many asking, "Did #BookTok make reading cool again?" Reading has always been cool (IMO), but there's certainly a newfound attention, especially among a younger generation, that's bringing books to the forefront of everyone's minds — and their FYP (For You Page).
#BookTok's rise in popularity coincided largely with the beginning of the COVID-19 pandemic, when many craved the emotional connection with others that books provide. Many of the books that made it big are highly emotional stories, with influencer video recommendations to match the sentiment. Since Gen Z tended to be among the first to discover the new platform, young adult reads quickly rose in the booktokking ranks.
Here are 5 books that experienced a resurgence in popularity over the last few years, thanks in part to #BookTok trends. Borrow from your local library and read on the Libby app.
Cain's Jawbone by Edward Powys Mathers
Originally released in 1934, the premise of the book is to identify six killers and their victims, and to solve "the world's most fiendishly difficult literary puzzle" by putting the 100 pages of the novel in the correct order. It remained out of print for years until 2019, when UK publisher Unbound revived it.
A TikToker posted about the book in November 2021, announcing that she had planned to fulfill her lifelong dream of turning her bedroom wall into a "murder board" and amassing over 5.5 million views, 6,000 comments and 1.2 million likes. This sent the novel back to print and reinstated a competition from Unbound to solve the puzzle that is currently running through December 2022. Read more about this story in Perspectives on Reading.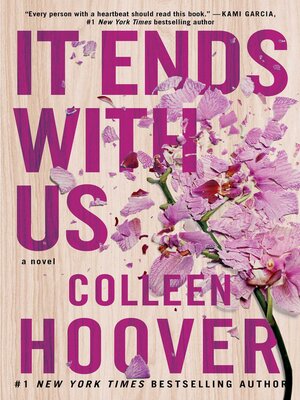 It Ends With Us by Colleen Hoover
Emotional novels fare well on #BookTok, which makes Hoover's heartbreaking novel about a women's struggle to break free from the abuse cycle a near instant sensation. But it wasn't always this way for Hoover's 2016 release. The book had decent sales and publicity to start, but didn't catch on in the months after. Later in 2021, after influencers began recommending the book, sales skyrocketed, and it was dubbed "the book of summer" a whole 5 years after it was published.
Raw and honest videos of booktokers crooning about how the novel is "unputdownable" with mascara running down their cheeks was enough to make anyone consider an add to their TBR list.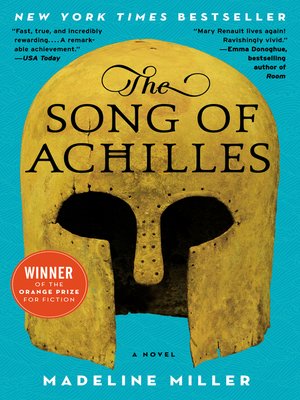 The Song of Achilles by Madeline Miller
Speaking of books that will make you cry, this reimagining of Homer's Iliad is part adventure, part love story and is told from the point of view of Patroclus, Achilles' lover. Greek mythology wouldn't strike you as particularly sad, but reviewers wailing into the camera to discuss the book's sob-worthy ending would say otherwise.
Miller won the Orange Prize for Fiction for this historical fiction novel back in 2012 when it was published. The hashtag #songofachilles has over 141 million views on TikTok with the popularity of this award-winning book soaring 10 years after it was originally released.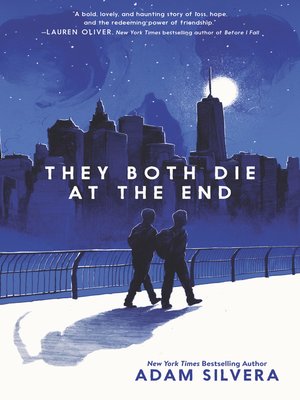 They Both Die at the End by Adam Silvera
Although many trending titles on #BookTok are young adult, you don't have to be a teen to enjoy them. Many lovers of YA books are adults, because we all can relate to the coming-of-age themes. This 2017 science fiction title experienced a resurgence in popularity in recent years that had the author scratching his head. After readers explained "they saw it on #BookTok," Silvera didn't know what they were talking about, but he soon learned.
In this beautiful story about life, love and loss, two teenagers meet on their last day on earth and have one final adventure. With a synopsis like that and a title that acts as a major spoiler, it's understandable how the emotional reactions on TikTok gave people something to immediately connect with.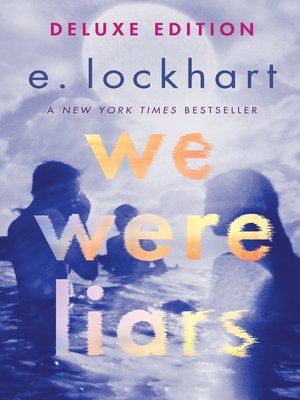 We Were Liars by E. Lockhart
Another 2014 YA favorite that came alive years later as a TikTok sensation, this book follows a group of 4 friends—the Liars—who spend their summers on a private island. One of them is unable to remember the events that took place during the 15th summer.
No spoilers here, as the ending has been called "an absolute shock." But what's no shock by now is that TikTok is forging a clear path as a powerful, authentic and user-driven book recommendation engine that is helping readers find new reads faster than they can swipe up.