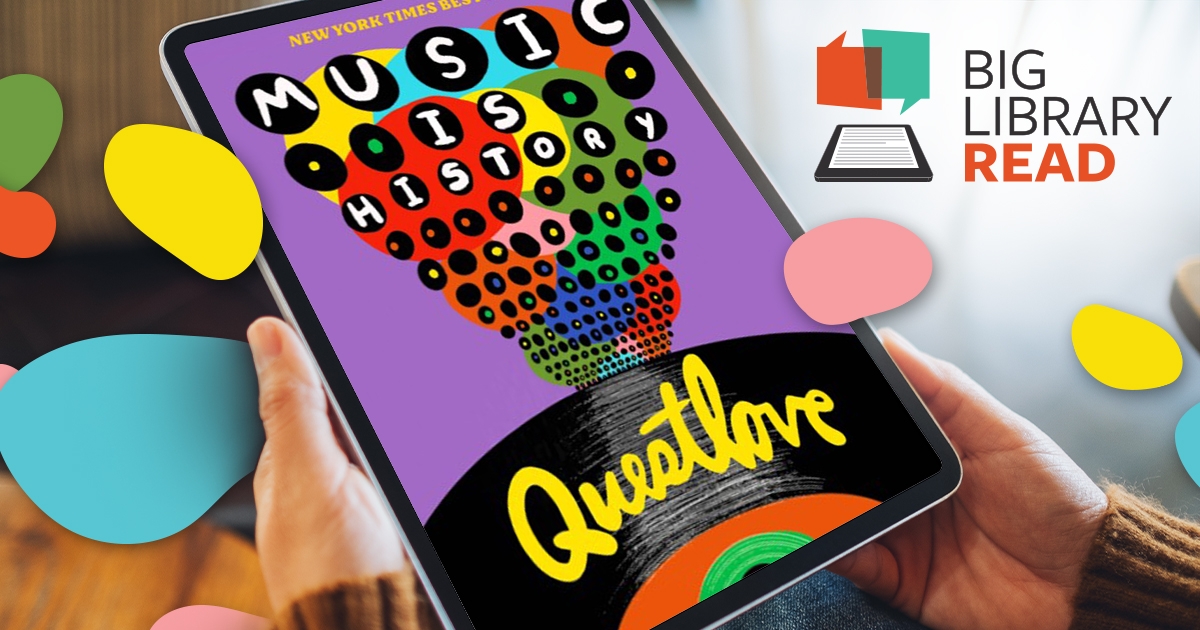 Back in April, millions of readers worldwide had the opportunity to participate in Big Library Read, the global digital book club.
The discussion board buzzed with the rhythm of reader insights on the selected title: Music is History by musician, record producer, DJ, filmmaker, music journalist and actor, Question. The book combined the famous author's deep musical expertise with his curiosity about history, examining America over the past 50 years.
Rather than writing a traditional nonfiction book, Questlove chose to write about the connection between music and history while also sharing some of his own personal stories. Readers explored this choice, with one commenting:
"He is relating his experience to the quintessential experience of being human, particularly the importance of black lives in both music and history. I am a history major in university and relating history to music and showing how things going on in society are reflected in history makes you listen to music more tangibly and realize how society and history permeate into art."
What to read after Music is History

Fans of historical music memoirs ready for their next read can check out these recommendations:
She Come By It Natural by Sarah Smarsh
The bestselling author of Heartland "analyzes how Dolly Parton's songs—and success—have embodied feminism for working-class women" (People).
Major Labels by Kelefa Sanneh
An epic achievement and a huge delight, this title covers the entire history of popular music over the past 50 years refracted through the big genres that have defined and dominated it: rock, R&B, country, punk, hip-hop, dance music and pop.
They Can't Kill Us Until They Kill Us by Hanif Abdurraqib
Using music and culture as a lens through which to view our world, Abdurraqib's essays reveals how we might better understand ourselves, and in so doing proves himself a bellwether for our times.
Entertaining Race by Michael Eric Dyson
A rich and resourceful set of ideas about American history and culture from the mind and heart of one of America's most important and enduring voices.
More on digital book clubs
| | |
| --- | --- |
| | Be sure to check out the Big Library Read website for more information on the next global digital book club. Several Big Library Read events take place every year, giving you plenty of chances to get in on all of the action, including discussion boards, author interviews, giveaways and more. |
| | You can also keep an eye on the regional digital book club, Together We Read, which connects readers in the same country with the same digital book at the same time. If you live in the U.S., Canada, U.K., Australia or New Zealand, at least once per year, you can expect to find a book written by a regional author about local interests, available on the Libby app from your library. |