The Libby app is for readers. All readers. There are many features within Libby that make it more accessible to more readers, including those with a diverse range of visual, motor and cognitive needs. The collaborative feedback from Libby users helped to inform many of these improvements on the path to inclusive design.
While your device's settings will automatically be used by Libby (including text size, lighting mode, reduced motion and reduced haptics), there are some additional features you can enable to make your reading easier and more enjoyable.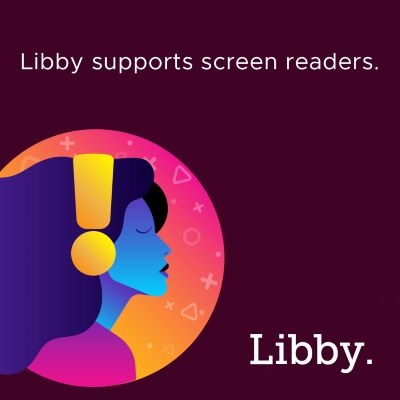 Low-vision and blind users can use screen readers to browse, borrow, read or listen.
Libby is navigable with a keyboard and offers keyboard shortcuts to quickly page forward/backward, start/stop playback, operate features (like turning on the sleep timer), and adjust settings. You can also navigate Libby with any other assistive technology that doesn't have a pointing device.
Many libraries offer digital books in a variety of languages, plus the Libby interface can also be viewed in 10 different languages, including Spanish, Chinese (Simplified and Traditional), French, German, Italian, Japanese, Russian and Swedish. Libby automatically uses the language your device or web browser is set to, so long as the language is supported in the app.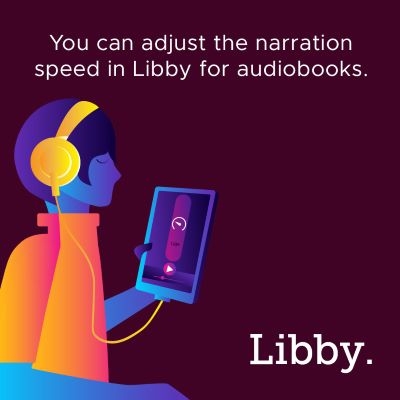 Choose from 48 speed settings, ranging from 0.6x to 3.0x.
Adjust the text size for the ebook reader and expand the range of sizes to include larger accessibility sizes, if needed.
Change Libby's lighting options to select light, dark or sepia in the Appearance menu.
In magazines, picture books and comics, you can zoom into the content of a page to better read text or magnify images.
Designing accessible products and services is an ongoing process, and we're committed to improving and evolving to serve every reader. If you'd like to learn more about accessibility in Libby, visit Libby Help or OverDrive's accessibility statement.