Welcome! Meet Libby, the reading app from your local library that allows you to borrow ebooks and audiobooks for free.
Go ahead, pinch yourself. You aren't dreaming.
Libby is real, and it was designed by readers, for readers. The oh-so-easy design makes it simple to navigate whether you're an avid tech enthusiast or this is your first time trying digital. There's a lot of reasons readers love Libby, and here's a few favorites: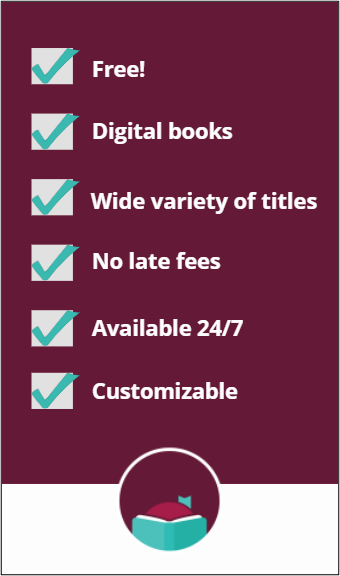 Libby is completely free for readers.
There's no cost to install, no in-app purchases, no subscription fees and no late fees. This is all thanks to your public library.
It's all digital.
You'll find ebooks and audiobooks to borrow, and some libraries have magazines and other great content to discover, too.
You can browse thousands of books.
From classics to the latest bestsellers and everything in between, your library hand-selects titles based on your community's needs and reading preferences.
No late fees.
Borrowed titles are automatically returned for you at the end of their lending period. Now that's service!
Available 24/7.
It doesn't matter if it's 2 AM or you're about to board a long flight. Whenever and wherever, you can access your library's digital collection.
Customize how you read or listen.
Adjust an ebook's font size or lighting. Add a bookmark or make notes and highlights. Increase playback speed on audiobooks or set a sleep timer. The reading experience can be tailored specifically to you.
Did we mention, it's free from your local library?
Yet another reason to love your library (as if we needed another).
Here's how to get started: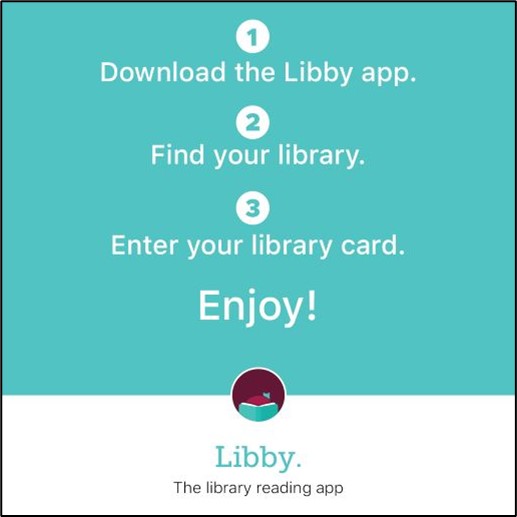 ☑️ Download the Libby app from the app store on your phone or tablet.
☑️ Follow the prompts to find your library and sign in with a library card. Don't have a library card?
☑️ Browse your library's digital collection and borrow a title.
☑️ Borrowed titles appear on your Shelf. On your Shelf, tap loans at the top of the screen to see all the books you've borrowed.
---
Download the Libby app today and start borrowing ebooks, audiobooks and more for free from your library.