As the OverDrive app sunset approaches, there have been more and more OverDrive app users joining our monthly Getting Started with Libby webinars to learn about what sets the Libby app apart. As part of our webinars, attendees get to walk through the basics in navigating the app, finding their next great read, customizing their reading and listening settings and, most importantly, ask any lingering questions they have about making the switch to Libby.
Here are the top 10 questions that OverDrive app users have been asking as they prepare for the transition:
---
When will I be required to switch to Libby?
The OverDrive app will be discontinued on May 1, 2023. You can continue to use the OverDrive app up until that date, but I recommend downloading Libby now to begin to familiarize yourself with navigation and the borrowing process as soon as you can. You can even use both apps simultaneously.
---
Can I share a device with a family member?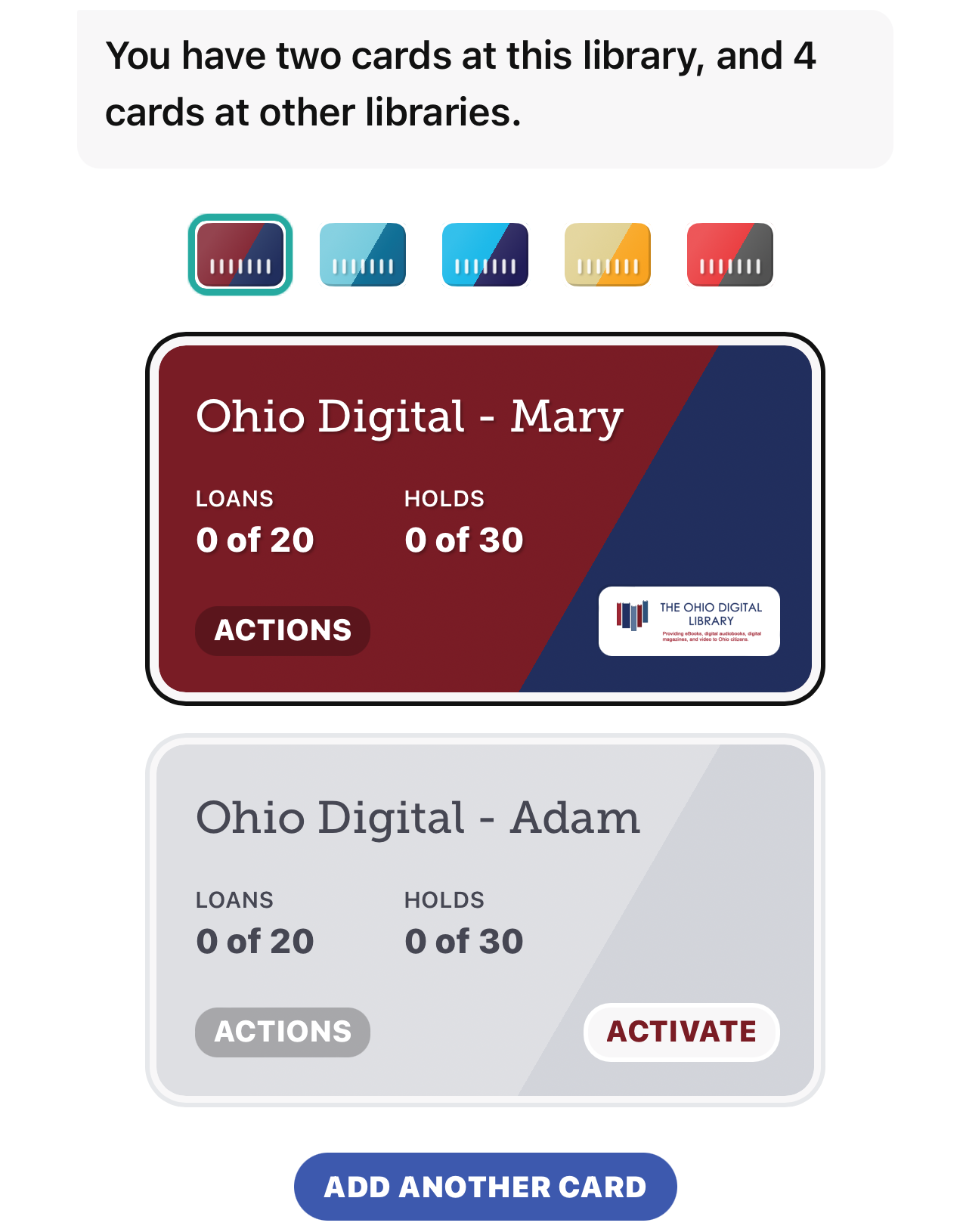 Gone are the days of splitting the limited number of loans and holds on a single library card or the need to sign out of your library's catalog so your family member can sign in. With Libby, you can add as many library cards from the same library as you'd like and switch between them at any time, allowing each member of the family to take advantage of their full loan and hold limit and create their own tagged lists!
Want to ensure you know whose card is whose? You can rename your library cards in the Libby menu!
---
Can I add multiple library cards from different libraries like I can in the OverDrive app?
You certainly can! With Libby, you can add as many library cards as you have in your wallet or attached to your key ring. Each library's catalog is differentiated with the dual-colored library card symbol that you'll see next to a title when searching and browsing or when viewing your shelf and timeline.
Belong to two library systems with similar colors? You can even change the color of your library card in Libby to reduce confusion!
---
Will Libby work with my ereader?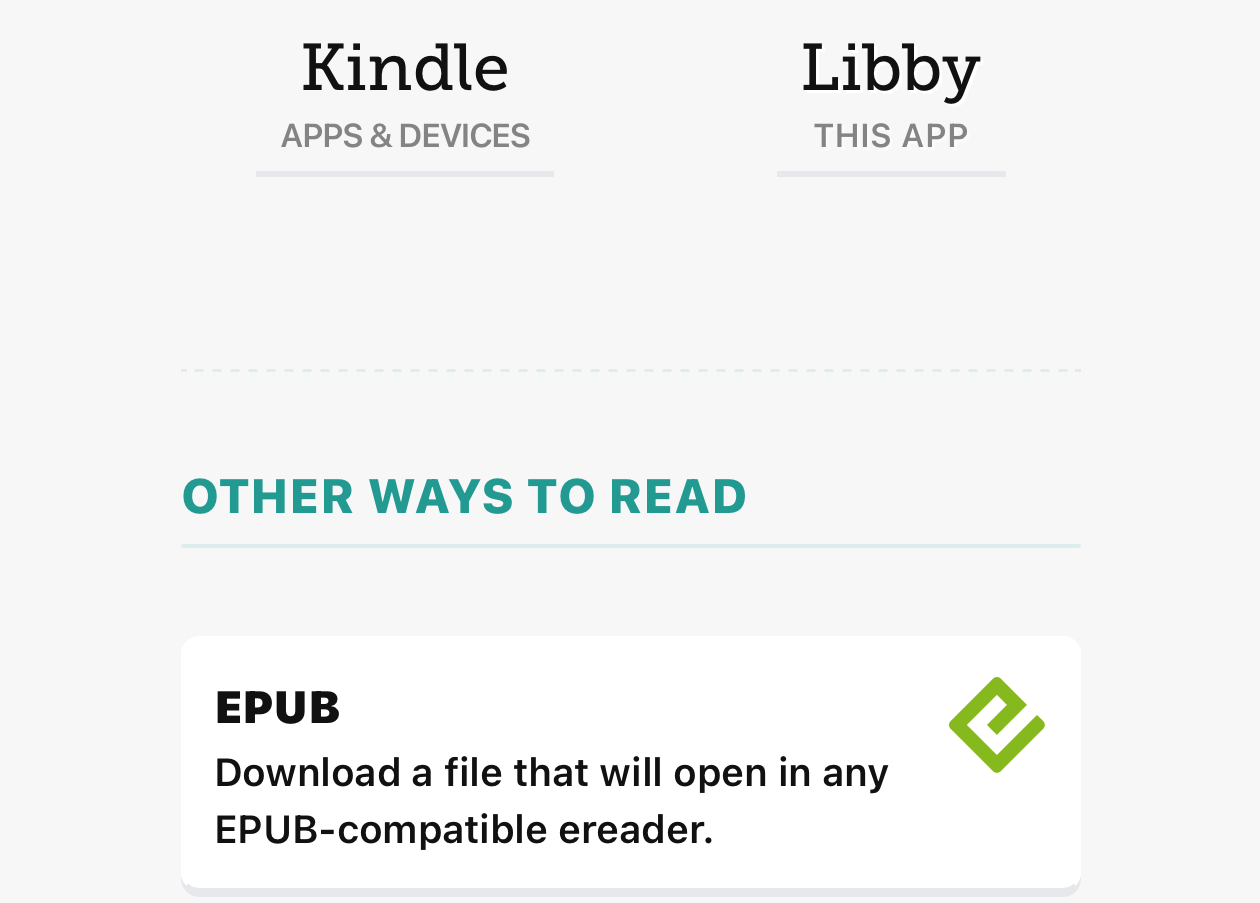 Reading ebooks on your ereader is easy with Libby!
✔️ Kobo users can continue to browse, borrow and read ebooks directly on their ereader.
✔️ Kindle Fire users can sideload the Libby app by following these instructions.
✔️ Kindle users with devices like a Paperwhite or Oasis can send ebooks directly to their Kindle ereader (U.S only) from Libby on a supported device like an iPhone, Android tablet or via libbyapp.com.
✔️ Remaining users with ereaders that are compatible with Adobe Digital Editions (ADE) can download ebooks on libbyapp.com and transfer them to your device.
---
Will my loans and holds transfer to Libby?
Not only will all of your loans and holds from the OverDrive app transfer over to Libby, but you'll be able to access your loans and holds from all of your libraries on a single, unified bookshelf making them easier than ever to find.
With that said, Libby will not know where you left off in a book that you started in the OverDrive app. So, I recommend either finishing your current read in the OverDrive app entirely or making the switch at the start of a chapter and navigating to that chapter once you're ready to begin reading in Libby.
---
When I switch to Libby will I be able to keep the wish list I created in the OverDrive app?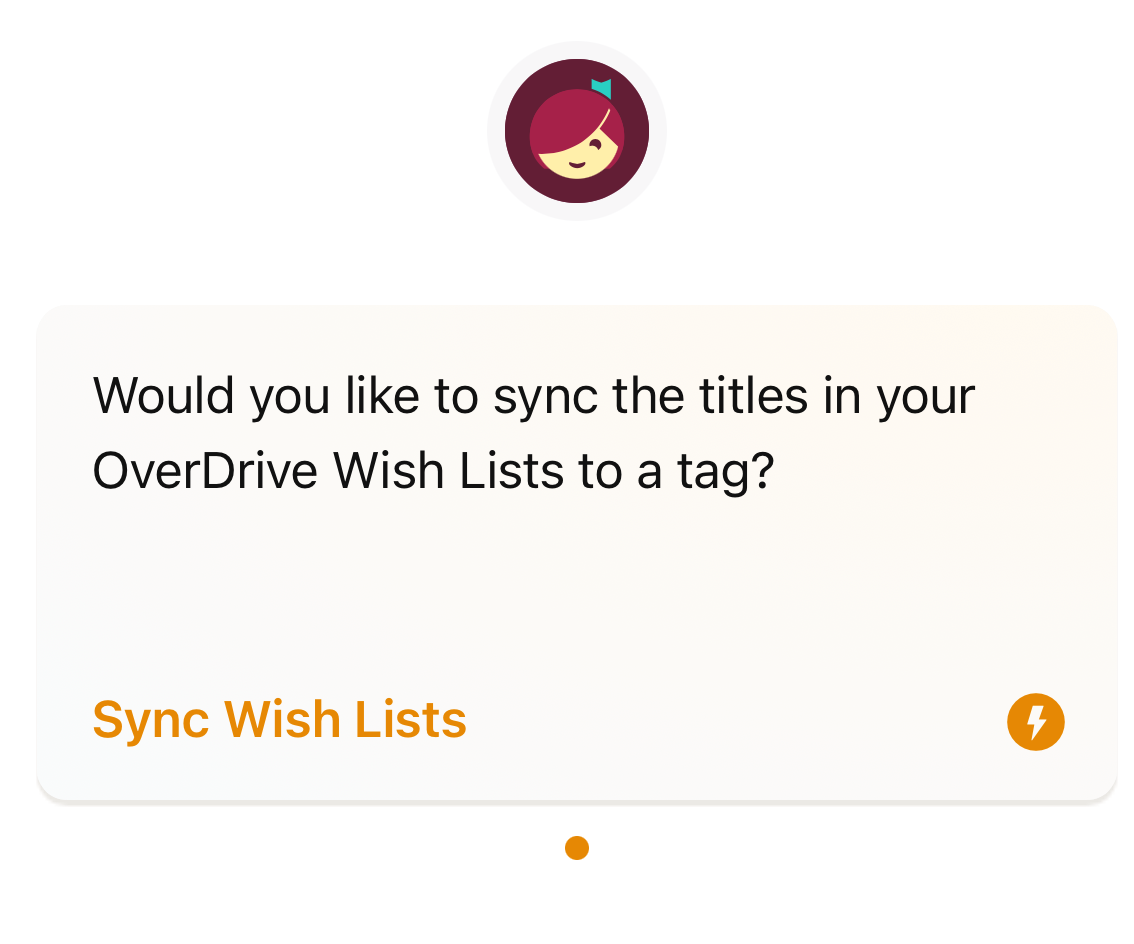 If you sign into Libby with the same library card(s), you can add your OverDrive wish list to Libby as a smart tag. Tags, whether they're a smart or a regular tag, are every list maker's dream come true, and one of my favorite reasons to make the switch to Libby. In addition to a wish list, you can create lists of your favorite books, books you want to give as gifts, books you never finished and more.
Are you someone that always has a book recommendation at the ready? You can even share tagged lists with a friend!
---
Is it as easy to find books in Libby as it is in OverDrive?
I would go as far as to say it's even easier! In addition to adding filters to narrow down a list by format, audience or subject, you can also pin a filter to save it for future searching and browsing.
What makes pinning filters so great? Well, if you prefer reading over listening or vice versa, you can pin your favorite format so that you only see books offered in that format! Pinning a filter is also excellent for those that prefer to read books in specific languages. Whether you speak a single language or multiple, you can pin language filters so that you only see books written in your desired languages.
---
Will I be able to recommend titles to my library?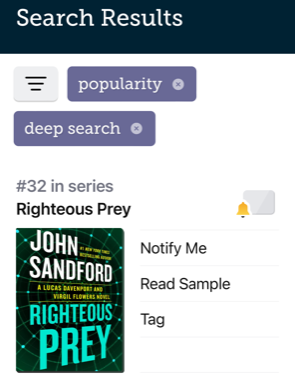 Expressing interest in a title that your library doesn't own yet works a little differently in Libby. Instead of recommending a title to a single library, you can add books to your "Notify Me" smart tag, which will alert you when one of your libraries adds the book to their catalog.
Note: Not all libraries offer this feature at this time.
What I love about the "Notify Me" tag is that it isn't specific to the library that you are browsing when you express interest in it. So, if you add a book to your "Notify Me" tag when browsing Library A, you'll still be alerted if Library B purchases the title first. When you tag a title with your "Notify Me" smart tag, your interest in the title is anonymously shared with all of your saved libraries.
---
Will I still be notified by email when it's my turn on a waitlist?
If you'd prefer to be notified by email instead of by push notification or a menu badge, you can set up email notifications on libbyapp.com. Enabling email notifications will allow you to receive alerts about important events via email even if you continue to do all of your borrowing and reading via Libby.
---
How do I get started with Libby?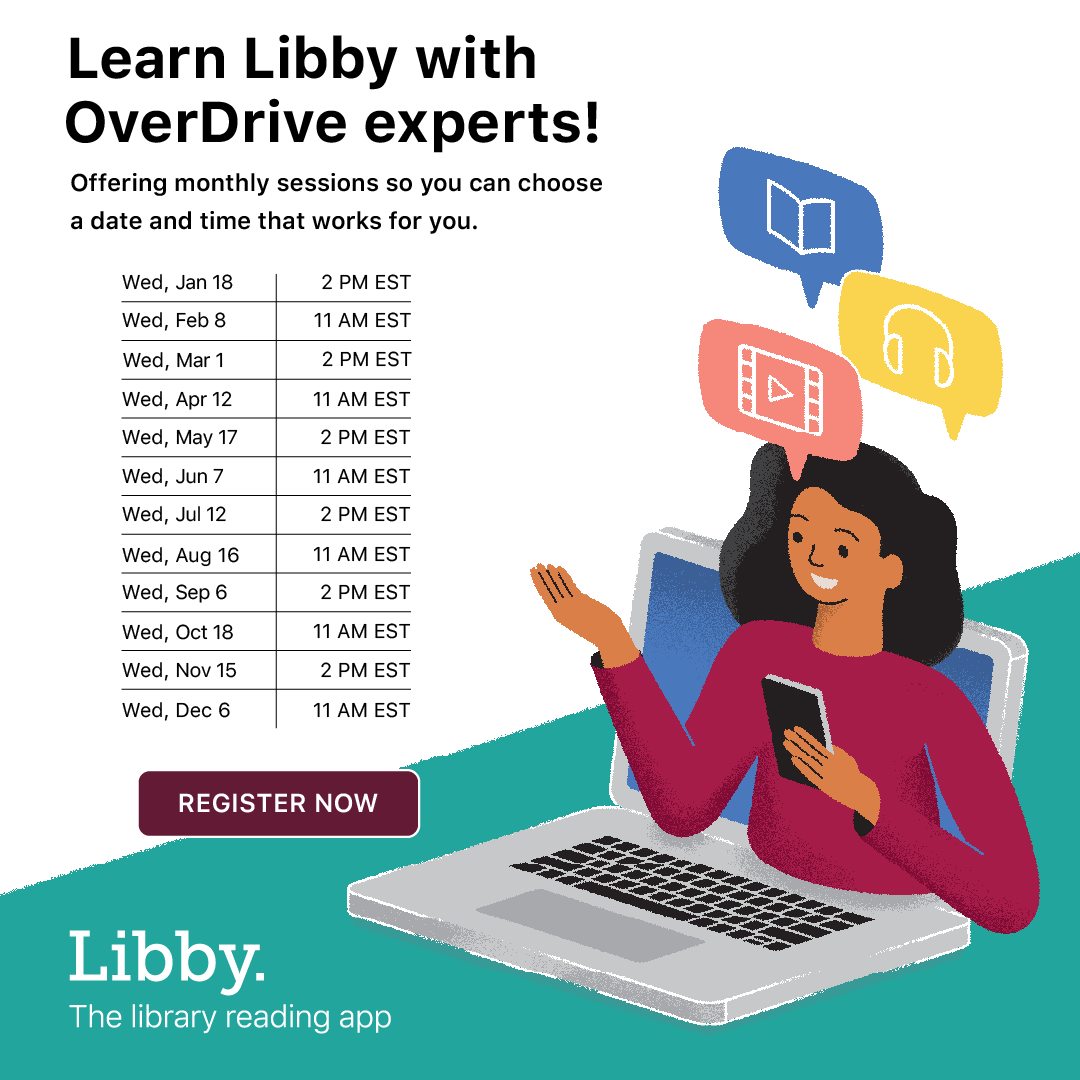 You can download Libby from the Apple App Store or Google Play Store. If you'd like to use Libby on a computer, visit libbyapp.com in your web browser. When you open Libby for the first time, you'll be walked through the steps to find your library and sign in.
Still have questions about the switch to Libby? We've got you covered:
✔️ Visit our Switch to Libby page for additional FAQs.
✔️ Visit our Help site to access hundreds of help articles and view video walkthroughs.
✔️ Register for one of our monthly Getting Started with Libby webinars where I walk you through everything from downloading and signing into the app to customizing your reading experience and so much more.
---
Subscribe to Libby Life and receive a weekly email newsletter to stay informed about app updates, Libby tips and tricks, book recommendations and a lot more.